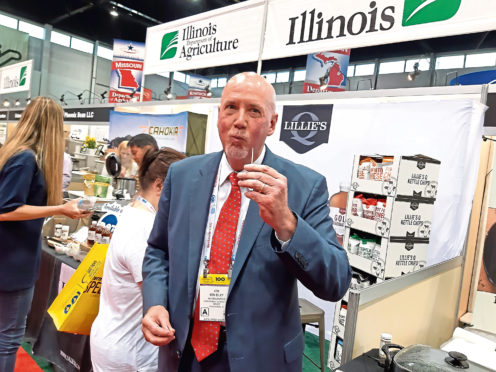 European food production standards have been branded "old-fashioned" by a leading United States Department of Agriculture (Usda) official who claims American production is now more advanced, more scientific and more data-based than that of other countries.
Turning the tables on UK consumers' distrust of American production methods such as chlorine-washed chicken, GM crops, antibiotics in animal feed and growth hormones in cattle, the Usda's foreign agriculture service administrator, Ken Isley, told a press conference in Chicago that safety fears were "unfounded" and insisted it was time to dispel myths.
Speaking at the National Restaurant Show, which attracts 2,300 exhibitors and 45,000 delegates, he said: "Our country's food safety record can be stacked against anywhere in the world .
"It's different, more advanced, more scientific and data-based and more modern than what you find in Europe and other locations, which in a lot of ways is old-fashioned.
"(In Europe) it's based on traditions, not on modern science and technology that has advanced, but there's a lot of people that intuitively think that food that was produced thousands of years ago is the safest, most appropriate way to do it.
"We see challenges with that approach, including sustainability and global food security."
Mr Isley, who reports directly to Usda Under Secretary Ted McKinney, said he was optimistic of winning over the UK's resistance to what he insisted were the "myths" of American food production in order to secure a post-Brexit trade deal.
He said the most controversial, chlorinated chicken, was now used in only 20% of production and had been replaced by newer technologies such as acetic acid.
He added: "I hope we get the opportunity for people to better understand the safety and science behind the products (we produce) to provide a choice for consumers.
"It's an ever-evolving area that's emotionally charged and is charged with non-factual information that gets disseminated."
He contrasted the technologies available to US and UK farmers and said: "There are opportunities to provide your farmers with more tools than they have today to help control pests, weeds, insects, and diseases that impact crop yields and to give them opportunities to produce differentiated products."