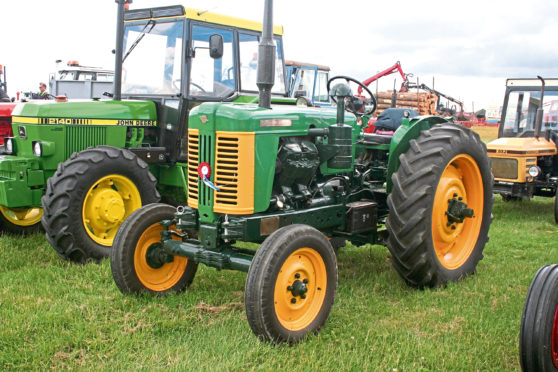 After the Second World War the British tractor industry mushroomed to such an extent that many long-established engineering concerns looked into producing their own models. Pete Small looks at one such concern – Turner Manufacturing of Wolverhampton
Turner Manufacturing's origins go back to the early 1800s when Thomas Turner set up in business as a locksmith.
Under the Dumbell family, which took control in 1901, the firm was producing railway equipment, motor vehicles, bicycles, marine engines and many other products.
During the First World War the firm built machine tools, and in the inter-war period it produced vehicle components and even fairground equipment.
The Second World War saw the company receive government contracts to produce winches and aircraft landing gear.
Wishing to broaden its product range during peace time the firm developed other lines, such as light delivery vehicles.
However, it was a move into diesel engines that saw it become involved with tractors. It produced a range of vee layout engines, with single cylinder, two cylinder and four-cylinder options produced.
Turner produced its first tractor in 1948, known as the Mk1, by using its two-cylinder power plant in a lightweight three-wheeled tractor.
In the same year chief draughtsman Tom Graver and tractor designer Reginald Hill started to design a much larger tractor, which was fitted with the four-cylinder Turner engine, a wide four-wheel front axle and a three-speed gearbox.
This machine, known as the Mk II Prototype, was chosen for production after trials. Further development continued with a four-speed gearbox fitted and engine uprated to 40hp.
Working with Adrolic Engineering of Coatbridge saw the tractor fitted with a hydraulic linkage. This fitment allowed a range of matching implements to be offered alongside the tractor.
Leverton of Spalding in Lincolnshire was greatly involved with the cultivator and tool bar options, while Featherstone produced the mid-mounted mower and McConnel the saw bench.
A full range of ploughs were also offered including a heavy disc type. It was Adrolic that produced the mould board types while Salopian manufactured the disc type.
Denning of Chard in Somerset made a set of discs, while Bomford produced the dozer and grader blades.
Not only was there a good range of implements but there were plenty of accessories too.
Scottish Aviation of Prestwick supplied the cab, while Steelfab produced a fore end loader. Stanhay in Kent made wheel strakes while Belton Bros of Drury came up with the Pick Up Hitch.
All this equipment had been demonstrated in May 1950 on a farm near the factory but the tractor was launched at the Royal Show at Shrewsbury the summer before.
It was hastily renamed from the Turner All Purpose Tractor to the much grander Turner Yeoman of England.
The new Mk 2A and Mk 3 versions appeared over the next two years. They had been upgraded through the work of consultant engineer Harry Aston who redesigned the cylinder heads to improve the combustion process, while a Donaldson air cleaner was fitted as well as a change from dry to wet cylinder liners.
For the Mk 3 in 1951 a colour scheme of two tone green and yellow was adopted.
Turner, which had the distinction of being the first tractor manufacturer to offer its own diesel engine, struggled to sell enough tractors for various reasons.
Firstly, it was too expensive; at £700 it was £200 more than a diesel Fordson. There were also reliability issues and the power rating was lower than the competition from Fordson, Massey Harris and eventually Nuffield.
Production continued until 1955 and it remained available until 1957 when the final stocks were cleared.
But Turner did not leave agriculture, as speculation suggests the company dropped its tractor to clinch a contract with Ford to make components for its Major, and in the 1970s Turner developed synchromesh transmissions for International Harvester and British Leyland.
Today the Turner tractor is celebrated by the Turner owners register.