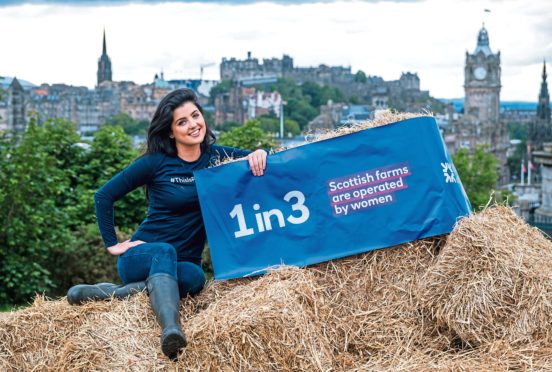 One in three Scottish farm operators are women.
Research commissioned by the Scottish Government also reveals 41% of women feel their skills are underutilised on farms, and 35% feel their career is progressing more slowly than they would like.
TV presenter Storm Huntley, from Down on the Farm, teamed up with RBS to promote its #ThisIsFarming campaign, which aims to raise awareness of the challenges faced by women in agriculture.
She said: "It would be great to break down the stereotypes that still exist in agriculture and encourage the next generation of farmers to grow, develop and flourish."