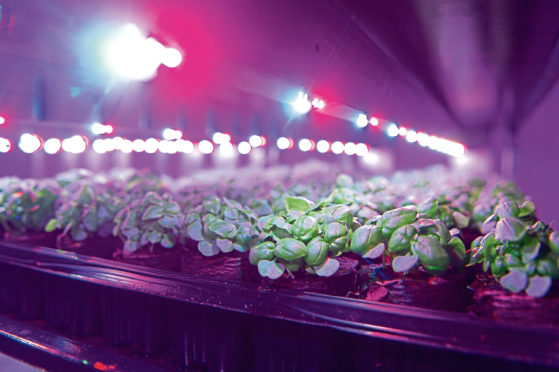 Scottish vertical farm technology company, Intelligent Growth Solutions (IGS), has won £5.4 million of venture capital funding, led by two of the world's most active agri-foodtech investors together with the Scottish Investment Bank (Sib).
The set of tower structures on the James Hutton Institute campus at Invergowrie on the outskirts of Dundee has been inundated with local and international visitors since it opened last August and has already received orders from around the world for its patented indoor crop-growing technologies.
IGS has successfully addressed some of vertical farming's biggest challenges, including the cost of power and labour, as well as the inability to produce consistently high-quality produce at scale – issues which have inhibited the sector's expansion.
Now, with vertical farming predicted to grow globally by 24% per annum over the next three years, the Series A funding has come from agri-food tech investor S2G Ventures in Chicago and online venture capital firm AgFunder based in San Francisco as well as Sib.
IGS says the financial backing will allow it to create jobs in areas such as software development, engineering, robotics and automation.
It also intends to build global marketing, sales and customer support teams in three continents.
The company's chief executive, David Farquhar, said a world-class international management team has been recruited to drive their plan forward.
He added: "This industry is just at the starting line and we look forward to working with our customers, partners and colleagues at the James Hutton Institute to enable the highest quality produce to be grown at economically viable prices and help feed the burgeoning global population."