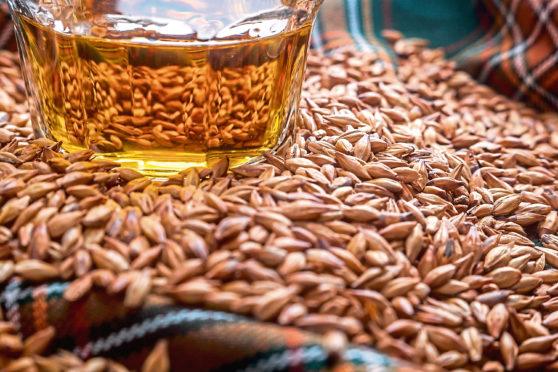 Increasing demand for beer and whisky has driven sales for Bairds Malt.
The Essex-based firm, which can trace its roots back to 1823, is a leading supplier to the Scottish distilling industry.
It operates Scottish maltings in Inverness, Arbroath and Pencaitland.
Newly published accounts show the firm's revenues increased by 11.5% to £209.2 million for the year ending September 30, 2018. Pre-tax profits dipped to £3.1m from £4.5m in 2017.
Bairds Malt recently announced a £51m investment in new facilities in Arbroath and Inverness.
In his strategic report within the accounts, company secretary Brett Weimann, said the expansion of the Angus site should be completed by the end of the year, with the Inverness expansion due for completion by 2021.
He said: "In response to the strong growth of the whisky sector and customer demand, GrainCorp Limited, the company's ultimate parent undertaking, and the company announced a £51m investment to expand Arbroath and Inverness.
"The investment will add a total of 79,000 tonnes of annual malting capacity by upgrading the Arbroath facility and construction of a new state-of-the-art malting plant at the Inverness site.
"The expansion will bring Bairds total annual capacity to over 300,000 tonnes.
"The Arbroath expansion is due to be complete by December 2019 and the Inverness expansion is expected to be completed towards the end of 2021."
The firm said its results last year were boosted by a 2.6% rise in beer consumption and a 3.6% rise in whisky volumes.
Mr Weimann said this positive trend had continued this year.
"The prospects for 2019 deliveries into UK distilling are indicating a slight increase in volumes compared to 2018," he said.
"The company did experience an increase in its exports volumes in 2018 with a number of customers increasing their volumes with the company.
"For the financial year 2019, new export sales contracts together with existing contracts are expected to allow the company to continue the growth in the export sector."
The firm employs a total of 227 staff across six sites.