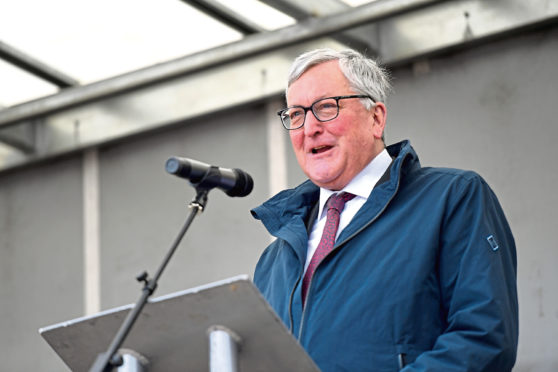 Farmers and crofters will be offered Basic Payment Scheme (BPS) loans once again this year.
Rural Economy Secretary Fergus Ewing said this year's National Basic Payment Support Scheme will offer eligible producers interest-free loans for up to 95% of their 2019 BPS payments, with payments due to start from early October.
This is up 5% on the amount offered in last year's loan scheme.
Loan schemes for farm subsidy payments, including BPS, were introduced in response to problems with the Scottish Government's farm payments IT system.
Mr Ewing said this year's loan scheme would provide financial support to farmers in advance of Brexit.
"Farmers are the backbone of Scotland's rural economy, and with the UK edging ever closer to leaving the EU without a deal, it is absolutely essential that we provide as much support and certainty as we can," added Mr Ewing.
"That is why the Scottish Government will shortly be issuing loan offers, providing a degree of financial certainty during these tumultuous times.
"I would encourage all eligible farmers, crofters and land managers to accept this offer to enable us to get your payment out to you as soon as possible."
NFU Scotland welcomed the news and said the scheme would provide "vital financial support for Scottish farmers and crofters at a time of great uncertainty".
The union's president, Andrew McCornick, said: "News that the Scottish industry can expect a bigger injection of loan scheme money in October this year will help tackle the huge levels of uncertainty across all Scottish agriculture and address the holes that are appearing in businesses' cash flows.
"Knowing the loan scheme is coming will provide some much-needed reassurance to all farmers and crofters, helping anyone who needs to talk to their bank about borrowings get through these uncertain times."
Loan offer letters will be issued in early September.