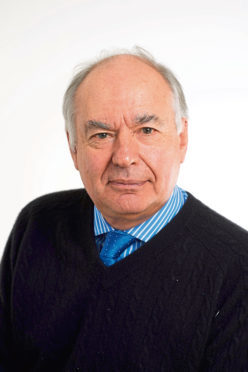 Tenant Farming Commissioner Bob McIntosh has reminded farmers there is less than a year left to make use of the tenants' amnesty.
The amnesty, which expires on June 13 2020, applies to all types of leases and allows for certain past improvements carried out by the tenant to become eligible for waygo compensation despite missing notices or consents.
Mr McIntosh said the amnesty does not apply where the landlord objected to the original improvement notice or the improvement is significantly different from the original notice.
He said it may also be essential when it comes to rent reviews and the relinquishment of 1991 Act tenancies.
Mr McIntosh set out four steps for tenants to follow.
The first is to submit a list of claimed improvements which are within the scope of the eligibility rules, through an amnesty notice which must set out the details of the improvement and why it is fair and equitable for compensation to be agreed and payable at waygo.
The second is to meet with the landlord, ideally on the farm, to review the list.
The third is to assemble as much evidence as possible to resolve any disputed items, and the fourth is to record the final list of agreed, eligible improvements, and have it signed and dated by both parties.