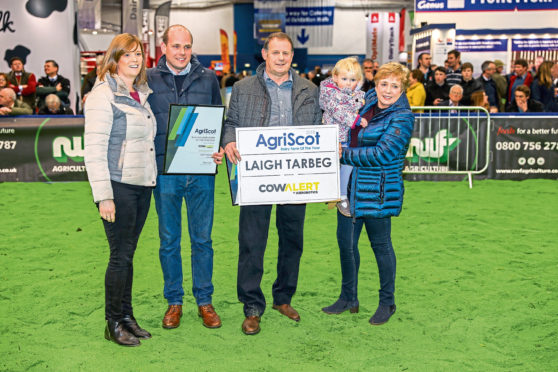 The first two men to chair the AgriScot event have been invited to judge this year's Scottish Dairy Farm of the Year award.
Alex Brown and Robin Young will help judge the prestigious award as part of celebrations to mark the 25th anniversary of AgriScot, formerly known as DairyScot.
"Both Alex and I are delighted and honoured to have been invited to assess this prestigious award," said Mr Young, who chaired the event between 2001 and 2009.
"The Scottish Dairy Farm of the Year award is a coveted title in dairy farming circles.
"The previous recipients list is a true who's who of top-tier dairy farms that would stand up against competition from anywhere in the world," he added.
He encouraged everyone working in the industry to put forward a name or two for the award.
"Everyone in the sector, be they a vet, a feed rep or a farmer, knows a farm which could be a worthy ambassador for our industry.
"Please put the names forward."
Mr Brown, who chaired the event from 1993 to 2001, praised the growth of AgriScot, which takes place on Wednesday November 20.
He said: "It has been great to see how far the event has come over the years.
"It is now a true cross-sector farm business event attracting agricultural professionals from all over Scotland, Britain and beyond."
AgriScot board member Gilmour Lawrie, who will also help judge the award, said the competition was all about showcasing innovation, forward thinking and future ambassadors.
He added: "The 2019 recipient might be a farm with fantastic performance, or a farm with a brilliant diversification, or perhaps a farm where great efforts have been made to tell the dairy story to the wider public.
"There are many reasons why a farm might deserve to take the title, please get in touch and tell us about them."
For more information, contact info@agriscot.com