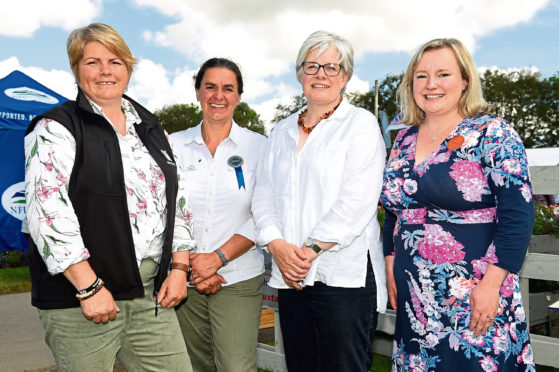 The role of women in agriculture and whether special women-only agricultural training events and schemes are needed were debated at the Turriff Show yesterday.
NFU Scotland (NFUS) president Andrew McCornick chaired a panel session on the issue at the union's stand at the show.
The panellists were: Sutherland farmer and co-chairman of the Scottish Government's Women in Agriculture Taskforce Joyce Campbell; Crimond farmer Morag Rennie; Borders farmer, vet and Quality Meat Scotland chairman Kate Rowell; and Press and Journal farming editor Gemma Mackenzie.
Ms Campbell, who is working with government to ensure women in agriculture have the same opportunities as men, said her first experience of prejudice happened following her father's death, when she was told by her uncles that she would need to come home from college to look after the farm until her younger brother was old enough to take it on.
She also recalled recent instances of being sworn at and people spitting at her at breed society meetings.
"We have hard and fast research, that men and women contributed to across the country, with men saying that they couldn't vote for women in positions of power," said Ms Campbell. "What I'm saying is that we need to give women the confidence to come to mainstream (farming) meetings. It's not about quotas. It's not about men and women. It's about diversity."
Mrs Rennie said that in all her years working in the industry, including studying agriculture at university, working as a farm consultant, and running a farm with her husband, she had "almost never experienced prejudice".
She said the absence of women at industry meetings, including NFUS events, was not because they were under-represented but because they were busy doing other things, including working away from the farm to bring in additional income.
Mrs Rennie added: "When I heard Fergus Ewing was wanting women to be in the higher echelons of NFUS I thought, I'm doing enough.
"I think we are ignoring the wider underlying issue here. We should be speaking about the lack of profitability on family farms."
Ms Rowell said she found the issue of women in agriculture really conflicting and any long-term vision for the sector must focus on people – rather than separating men and women.
She recalled prejudice from family members and NFUS, where she was told she couldn't attend a branch meeting because they were not for women.
Despite admitting the success of a women-only event she attended, she argued they may not be good in the long term.
Ms Rowell added: "I don't want (young women) to feel that the only forum for them is women in agriculture. We need them in the mainstream meetings, or I feel our industry could be segregated in a way it has never been before."
Ms Mackenzie agreed and said women-only events and training schemes would only lead to further divisions between genders in the sector.
She said: "Women-only events are not inclusive and make us as bad as those we complain about for not including us."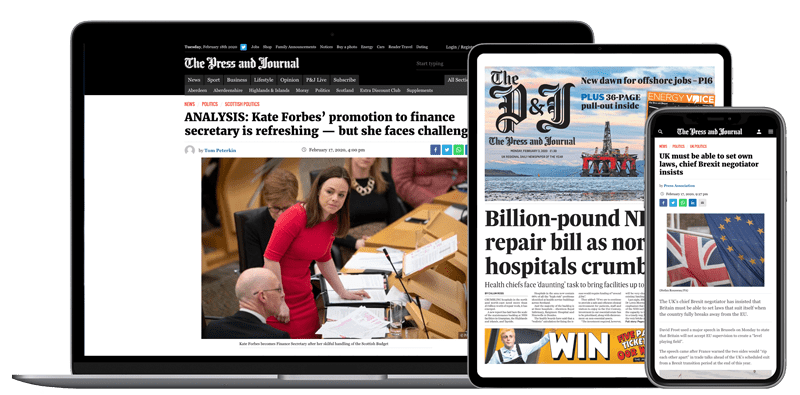 Help support quality local journalism … become a digital subscriber to The Press and Journal
For as little as £5.99 a month you can access all of our content, including Premium articles.
Subscribe