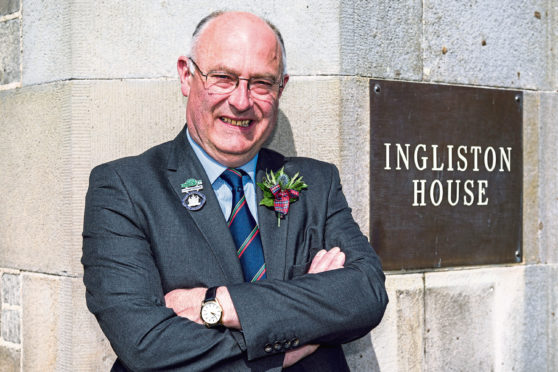 Scotland's largest agricultural organisation has appointed a new chairman.
Lothian farm manager Bill Gray is the new chairman of the Royal Highland and Agricultural Society of Scotland (RHASS), which organises the four-day Highland Show every year.
He replaces Jimmy Warnock, who has completed his two-year term.
Mr Gray, who is currently in his fourth term as a director of RHASS, has been involved in the society in many capacities for the last 20 years, including taking on roles such as chief steward of car parks in 2006 and chief steward of parades in 2015.
He has been farm and estate manager at Preston Hall Farms since 1994 and is currently co-ordinating the Lothian Monitor Farm project jointly with Peter Eccles at Saughland Farm.
Mr Gray holds an HND in Agriculture from the West of Scotland Agricultural College, and is currently a director of Dalkeith Farmers, a past director and chairman of Lothian Machinery Ring, and past chairman of Dalkeith Agricultural Society.
"I am hugely honoured to take on this role in what is one of the most prestigious agricultural organisations in the world," said Mr Gray.
"My 'apprenticeship' in the society over the past 20 years, and particularly my four years on the executive committee, will stand me in good stead as I take on the chairmanship."
Commenting on the new appointment, RHASS chief executive Alan Laidlaw said: "Bill has played a key role in RHASS for many years, and his dedication and commitment to the organisation, and the agri sector as a whole, is outstanding. I look forward to working alongside him to drive the organisation forward, and ensure it continues to meet the needs of our members."