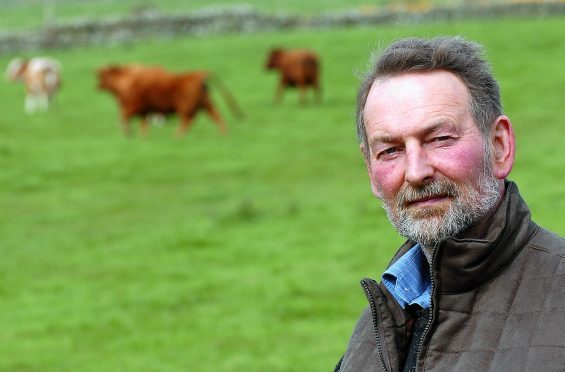 The summer show season is always a great time to catch up with news, meet up with friends and appreciate the magnificent display of livestock and other produce which show off the best of rural Scotland.
For the Scottish Tenant Farmers Association (STFA) they are also an opportunity to speak with dozens of tenant farmers and hear their views on a variety of topics.
Tenancy matters are usually top of the agenda for discussion, particularly with the clock on the tenant's amnesty ticking away with less than a year to go.
We are continually reminding tenants of the benefits of the amnesty and stressing the urgency of getting it done before it is too late.
However, this year, Brexit has dominated discussions with almost everyone expressing their anger and frustration that the political mayhem in Westminster looks as though the unthinkable is about to happen and the UK is going to crash unprepared out of the EU without a deal on October 31. If this does indeed happen, the timing could not be worse.
Harvests of cereals, fruit and vegetables are underway and livestock farmers are about to sell their annual crop of lambs and calves in the autumn store sales.
As yet, the effects of a no deal exit are not clear, but by all accounts they will not be good.
We will be forced to take a leap in the dark and abandon years of economic and political stability and mutually beneficial relationships with our EU partners.
The consequences of a no deal Brexit range from talk about food riots, shortages of medical supplies, dockside standstills to mass slaughter of lambs and goodness knows what else, all for a mixture of populism, political ideology and the financial opportunism of some big business interests.
It is especially frustrating that, despite evidence that public opinion is largely opposed to a no deal, the opposition of the majority political representatives to it, and warnings of the potential damage to our economy and lives, we still seem to be powerless to prevent it.
What was a government of dithering incompetents has now been hijacked by a cabal of irresponsible fanatics determined to deliver Brexit "do or die".
What is frightening is that they could prove to be unstoppable unless the opposition parties can put their ambitions and differences aside to unite for the common good.
In Scotland, Fergus Ewing is to be commended for bringing forward another loan scheme to ease farmers' cash flow.
However, this is very much a stop gap measure and only highlights the urgent need for a transition period to allow farmers sufficient time to adjust to a new regime, whatever that may be.
The chaos of a no deal exit will be like hitting a crash barrier rather than the "speed bumps in the road" as described by our new Secretary of State for Scotland and could result in a radical shake-up of our farming sector from which many will not survive.
Scottish farmers have been very stoical up to now, but, faced with all the current uncertainties, perhaps it is time to become more vocal.
Angus McCall is an executive director at the Scottish Tenant Farmers Association.