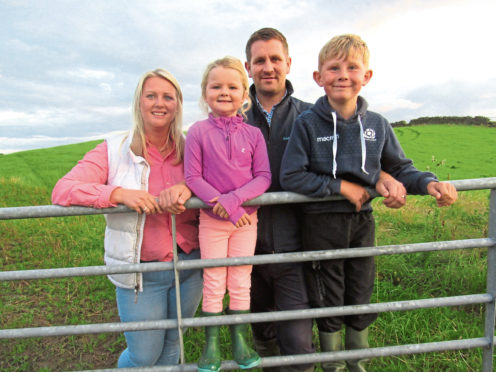 Crown Estate Scotland has chosen a young couple to take over a 242-acre farm on Applegirth Estate in Dumfries and Galloway as part of its commitment to the Scottish Government's new entrants to farming initiative.
Andrew and Suzanne Jardine have signed a 10-year lease after offering what the Crown Estate said was the best business and environmental case for the future of the livestock farm.
The tenancy, which includes a three-bedroom farmhouse, came to the market following the retiral of the previous tenant.
The new tenants say they will balance their need to maximise the farm's potential while also protecting natural habitats.
Andy Wells, head of property at Crown Estate Scotland, said: "The selection of tenants is a complex process balancing business and environmental management of land, encouraging the next generation of farmers and the need to select tenants in an open, transparent way. With this farm, called New Farm, we introduced a new element to the process – an independent adviser– who provided an objective balance to the process."
Andrew Jardine said: "This tenancy is a fantastic opportunity for our family to both find a home and a farm business to manage and grow."