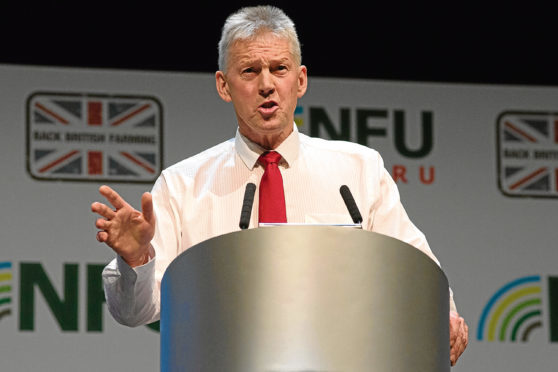 One month into Boris Johnson's reign and the game of chicken he is playing with the EU and Ireland over his demand the Irish backstop be dumped is in full swing.
Who will blink first as we approach the "do or die" deadline of October 31 is anyone's guess.
Mr Johnson and his team of hardcore Brexiteers seem convinced the Irish will buckle first.
They seem to think in a no-deal Brexit the EU will suffer limited economic damage and the UK slightly greater damage, but Ireland takes a huge economic hit.
It is the Irish agri-food sector which will be hit hardest.
The Irish government has estimated more than £1.5 billion of extra costs will be added to Irish food imports and £640 million to exports to the UK under no-deal.
According to the Irish Farmers' Association, Irish beef farmers who are really exposed with half their exports to the UK will face "armageddon", with 70,000 giving up.
Not only will Ireland be hit hard economically but it is likely the EU will require them to introduce border checks with Northern Ireland to prevent EU markets being overrun by third-country illegal exports.
No matter how you dress that up it effectively means a return of a hard border with Northern Ireland, which the Irish government has foresworn to avoid at all costs and the backstop was designed to avoid.
The response so far from the Irish and the EU to Mr Johnson's proposal has been a large and resounding "no".
Brussels think his proposal to dump the backstop is about trying to portray them as intransigent and in reality he is hell-bent on taking the UK out without a deal.
They still hope MPs in Parliament will find a way of blocking that outcome by bringing down the Johnson government – but that is far from certain.
Opinion among farmers I have spoken to appears evenly split between those who are so fed up with the whole Brexit mess they don't care how we leave, as long as we get out by November 1, and those deeply worried about the impact a no-deal Brexit would have on their farm business.
With the autumn breeding and store sales starting, farmers face huge question marks when they buy livestock.
And with punishing EU tariffs kicking in on November 1, what are hill lambs going to be worth?
If we face a painful restructuring of the sheep industry due to loss of EU markets, what price breeding sheep?
Store cattle prices are likely to be well back due to the large fall in beef prices.
On top of that buyers will have to factor in that, from November 1, the UK market will be opened up to 230,000 tonnes of tariff-free beef imports from South America.
It is deeply ironic that if we crash out without a deal on October 31, that is not the end as many believe, but the beginning of a long and difficult trade negotiation to regain lost EU markets from a much-weakened position as a third country.
 George Lyon is a former Liberal Democrat MEP. He is a senior consultant for Hume Brophy and sits on the board of levy body organisation AHDB.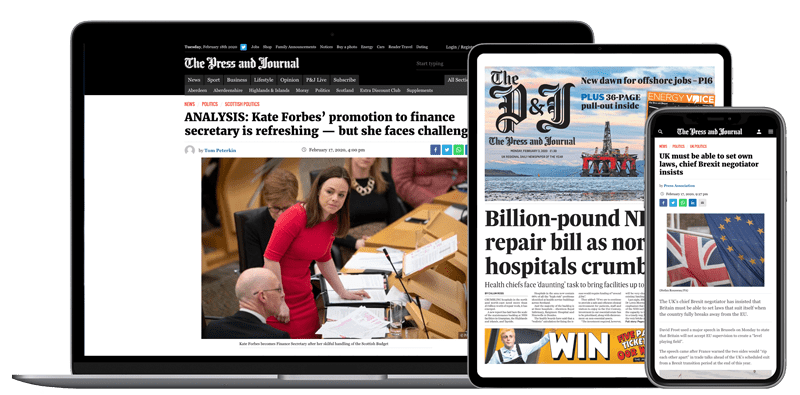 Help support quality local journalism … become a digital subscriber to The Press and Journal
For as little as £5.99 a month you can access all of our content, including Premium articles.
Subscribe