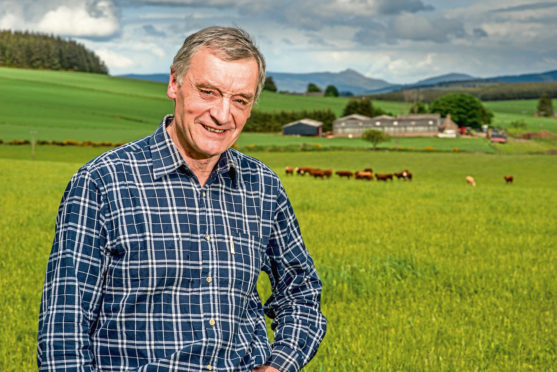 NFU Scotland has called for additional funding for the beef sector once the Beef Efficiency Scheme (BES) ends in 2021.
The farming union has written to Rural Economy Secretary Fergus Ewing asking for the Scottish Government to commit targeted funding to the sector between 2021 and 2024 once BES has ended.
It has also called for forthcoming BES meetings to be made open to all producers and for carbon audits on beef farms to be fully funded.
"In the short term, BES can play a role in tackling the beef crisis," said NFUS vice-president Charlie Adam.
"The forthcoming BES meetings, which will focus on the role of breeding and genetics, can assist businesses in becoming more resilient to future market shocks and should be opened up to all beef producers, not just those in the scheme.
"With BES participants required to undertake carbon audits, there has been a significant increase in applications to the Farm Advisory Service.
"By fully funding carbon audits, Scottish Government would assist businesses in reducing their carbon footprint, bringing benefits to their bottom line."
He said although these measures would not resolve the beef crisis, they would make valuable knowledge more widely available to the sector and allow beef farmers to help themselves.
"Going forward, the beef sector will continue to be economically challenged from 2021 to 2024 without additional targeted funding, before the Scottish Government's planned introduction of a new agricultural policy for Scotland," added Mr Adam.
"Equally, there will continue to be pressure on the sector to demonstrate its commitment to reduce its carbon footprint. There's clearly an opportunity in this period to deliver an interim support scheme, with improved administration, to beef farmers and crofters which enables the sector to deliver on Scotland's climate change targets while supporting cashflow."
A Scottish Government spokesman said: "We are committed to working with the NFUS and others to support the beef sector and we are aware of the union's requests in regard to the Beef Efficiency Scheme, which we will consider.
"We recognise the huge importance of the livestock sector and we are supportive of seeking means of further improving our support for the sector to farm efficiently, sustainably and productively."