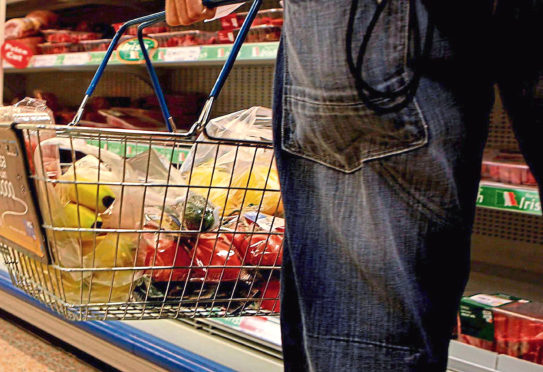 More than half of the lamb on sale in Scottish supermarkets visited by shoppers for NFU Scotland's (NFUS) Shelfwatch survey was branded Scotch Lamb this month, compared to 45% at the same time last year.
Almost 60 supermarkets were visited over the past week and shoppers counted more than 3,000 packs of lamb to see which retailers were supporting local producers, with only Asda incurring the union's wrath for sourcing produce from New Zealand.
All other retailers stocked Scottish and British lamb and in Aldi and Lidl stores lamb stocks were 100% Scotch Lamb.
NFU Scotland's livestock committee chairman Jimmy Ireland said: "These shelfwatch results show that support for Scottish lamb producers is growing stronger, providing confidence to the sector at a time of great uncertainty.
"However, Asda, once again, is way off the mark compared to competitors – no Scottish lamb on the shelves and one-third of its stocks imported.
"NFU Scotland will raise this issue directly with Asda in the coming days.
"With Brexit on the horizon and the possibility of a 'no deal' departure from the European Union threatening our exports of lamb to the European Union, these results are encouraging as it is vitally important that we see Scottish shoppers and retailers supporting domestic food production."
NFUS shelfwatch shoppers surveyed 58 supermarket stores across Scotland.