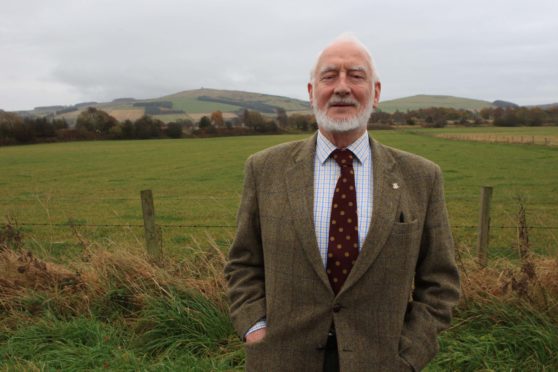 Spencer Hayes, who set up Hayes Henderson, has died following prosperous farming life.
Mr Hayes was known across the country for his work particularly in crop management, milk quota training and single farm payment entitlements.
Born in Dublin in 1938 to a farming family of Scottish descent, Mr Hayes went on to study at Trinity College in Dublin where he achieved a double degree – an MA and a first in agricultural science.
He was then offered a scholarship at Oxford where he studied economics, and from there a further scholarship at Cornell University in New York where he spent two years at the management and business School, graduating with a Masters degree.
On his return to the UK, Mr Hayes joined Warwick-based agricultural consultants Lugg & Gould in 1964, and as the consultancy business grew, he established offices in Inverness, Edinburgh and Aberdeen.
In 1971, along with Moray farmer and hotelier Gordon Henderson, he set up Hayes Henderson. The firm was based in Elgin with another office in Aberdeen, and later in 1981, along with Alex McCubbin and Andrew Macfarlane, the firm of Hayes McCubbin Macfarlane was established.
Mr Hayes moved from Elgin to Meigle in 1982 when crop management consultancy became an important part of the business.
Shortly after, in addition to farm management consultancy, HMM became heavily involved in the trading of potato, milk and livestock quotas.
The firm grew rapidly during the late 1980s and 1990s with Mr Hayes at the helm, operating out of offices in Alyth and Aberdeen and dealing with farmers throughout the whole of the UK, particularly in milk quota trading, and later single farm payment entitlements.
He retired from HMM in September 2008, after 45 years of practice in agricultural management consultancy and land agency.
He was active in rotary where he had many friends, taking on the office of president of the Blairgowrie club in 2008.
Mr Hayes is survived by his wife Jessie, daughter Joanna, son Donald, and two grandchildren.
Paying tribute to his former colleague, Tom Stewart, Aberdeen—based partner with land agents Galbraith, who merged the HMM business with Galbraith following his retirement, said Mr Hayes was a remarkable man with a great commercial mind.
"I had the good fortune to work with Spencer as a partner in HMM for a number of years," said Mr Stewart. "He had a most refreshing approach to business and was very astute. He was so easy to work with and had a great sense of humour."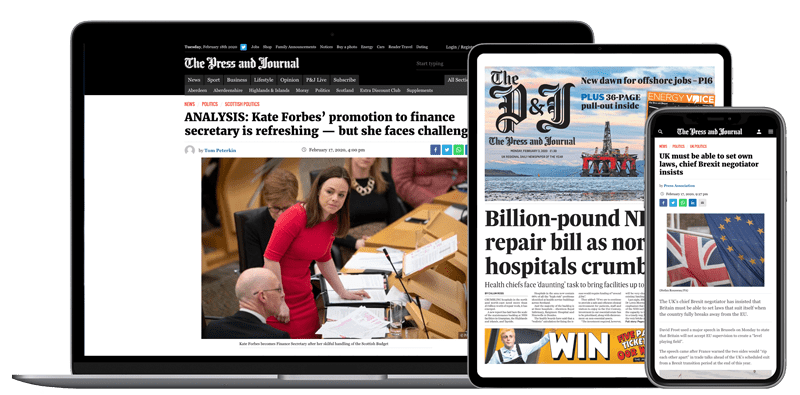 Help support quality local journalism … become a digital subscriber to The Press and Journal
For as little as £5.99 a month you can access all of our content, including Premium articles.
Subscribe