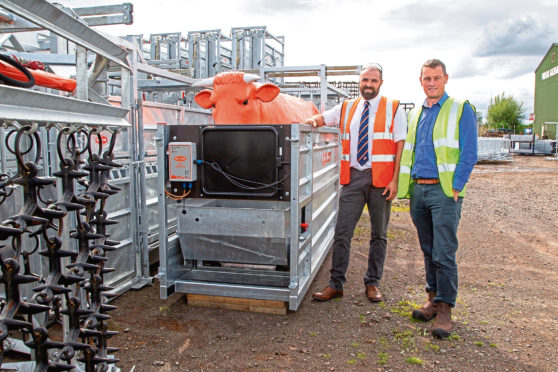 Creating innovative products to make farmers' lives easier and safer is the focus of agricultural engineering firm Ritchie.
The Forfar-based company, which employs 120 staff and has an annual turnover of £13 million, is preparing to celebrate its 150th anniversary next year.
The family business, which still involves two members of the Ritchie family, produces a range of equipment for the agricultural and energy sectors.
As well as its Forfar base, the firm runs a site in the West Midlands.
"The main markets are livestock, bale handling and grassland equipment for the agricultural sector," said managing director, Andrew Edwards.
"We also do sub-contract work to manufacture products for well-known global clients in the transport sector and disabled sector.
"We are also very big in the oil and gas sector and make a lot of gas handling equipment."
He said agricultural work accounted for around half the firm's output, with the remainder split between contract manufacturing work and producing products for the oil and gas sector.
A key innovation by the company in recent years has been the development of an automatic weighing system, attached to a water trough, for cattle.
The beef monitor system weighs an animal and scans its electronic identification (EID) tag every time it goes for a drink, before sending the information to an online database.
Ritchie's area sales manager for Scotland, Ross Robertson, said the system, developed as a result of a joint project with the Innovate-UK funded Agri-EPI Centre, Scotbeef and Marks and Spencer, delivered various benefits to farmers.
He said: "The system takes the average weight from throughout the day and it takes the guesswork out of the job. It allows the farmers to push the animals right through to the right weight and without penalties."
Mr Edwards said the company will focus on introducing more technology to its livestock systems to aid farmers.
He said: "We pride ourselves on innovation and on making things easier for our clients, or making things safer.
"This is particularly important on the agricultural side because there's fewer and fewer people working on farms.
"A lot of the things we are doing is looking at adding value; the beef monitor is adding value to things that give value to the farmer.
"We are working on quite a few new things to do with weighing for both cattle and sheep."
Undeterred by Brexit, Mr Edwards said he was not overly concerned about sourcing raw materials in the future as the company's supply of soft steel comes from various different sources.
He added: "We are getting frustrated with people who think they know what's going to happen after Brexit.
"What we are likely to see is extended lead times with Brexit and there may be tax implications, so things might be more expensive. But the industrial market is fairly steady and we are constantly finding new clients."
He said company growth was planned for the future and health and safety would remain a top priority for the firm.
"We want to make sure we send people home in the same condition that they turned up to work," Mr Edwards added.
"I feel a responsibility in securing people's jobs and making sure there's employment here. I would like to grow and expand the business and I think there are opportunities out there to grow and do it."
He admitted the fact the company's products are vastly cheaper than other agricultural products, such as tractors, helps maintain sales.
Mr Edwards said: "There's always some rumblings in the agricultural sector about things not being right or not great.
"That might mean a farmer puts off buying a tractor for 12 months, but it does not stop them buying a field gate or a feed ring."
That said, Mr Edwards said farm subsidy support was crucial to keeping Ritchie and other agricultural businesses ticking over in future.
"If you look at the economics in the agricultural sector, a lot of farmers don't survive unless they get their Basic Payment Scheme money," he added.
"Whatever happens with Brexit, the farmers are going to need to get some cash support from the government."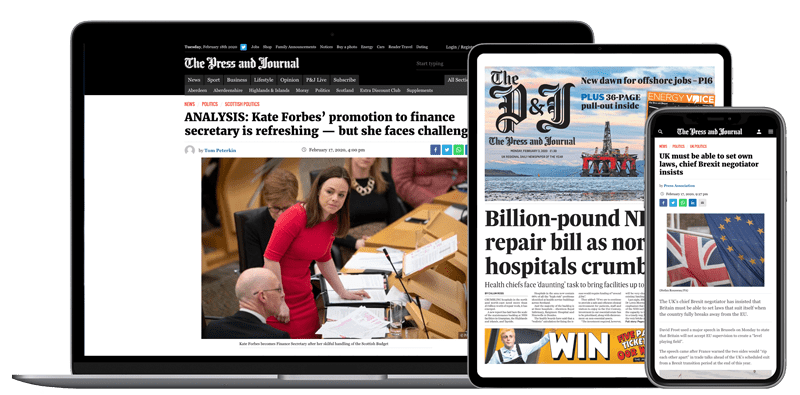 Help support quality local journalism … become a digital subscriber to The Press and Journal
For as little as £5.99 a month you can access all of our content, including Premium articles.
Subscribe