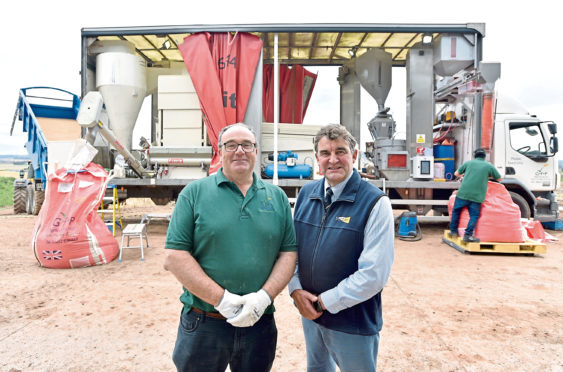 Frontier Agriculture has reported an increase in the number of Scots growers making use of its seed treatment service.
Regional seeds manager David Waite said farmers opting to use home-saved seed were demanding a higher-quality cleaning service.
Requests for use of its equipment, which includes gravity separator technology, were growing.
"People who are keeping their own seed are demanding higher quality, and that's what the gravity does," he said.
"More people are coming to get this type of machine because they want the gravity separator."
Mobile seed operator Tom Wood from GFP Agriculture – a division of Frontier – said traditional seed cleaning technology involves separating the big seed from the small and then treating it as per a grower's requirements.
He said: "The clever bit is separating the heavy from the light grain.
"Most people just separate big from small, but you can go on to further separate heavy from light with the gravity separator.
"The farmer then knows he has the very best grain going back into the ground," Mr Wood added. He said selecting the heaviest and biggest grains for sowing meant a farmer was doing the best possible job of establishing good roots to help the plant withstand adverse weather.
Mr Wood, who travels to Scotland from Lincolnshire with the seed-cleaning machines, added: "We are seeing more demand. In the spring we had seven machines working across the country and three were working in Aberdeenshire."
He said pricing for use of the bespoke cleaning system ranged from £75-£90 per tonne. All cereals – including wheat, barley and oats – could be treated.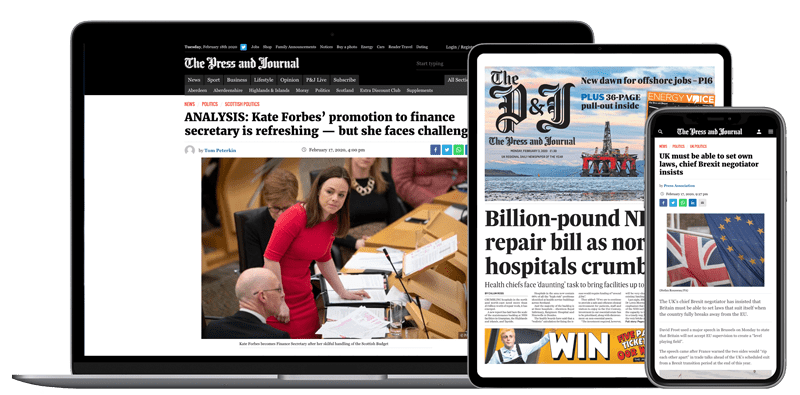 Help support quality local journalism … become a digital subscriber to The Press and Journal
For as little as £5.99 a month you can access all of our content, including Premium articles.
Subscribe