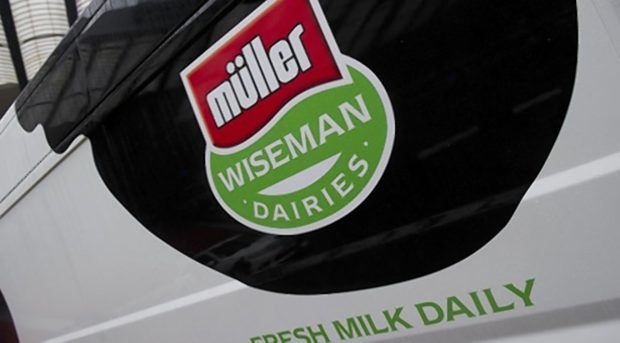 Dairy giant Muller has confirmed the closure of its Aberdeen depot with the potential loss of 45 jobs.
The firm blamed declining consumption of fresh milk and significant changes in retailing for the decision, which follows a 30-day consultation.
Trade union Usdaw said staff were "devastated" by the decision, announced today.
Usdaw area organiser, Kate Cumming, said the union had interrogated the business case for the depot's closure in a meaningful consultation process but regrettably no viable alternative was found.
"We continue to provide our members with support, advice and training to try to secure alternative employment."
Muller Milk and Ingredients Distribution chief executive officer, Ian Smith, said the review concluded the Aberdeen depot was no longer viable due to customers choosing to get fresh milk deliveries from centrally located retail distribution centres, rather than through deliveries directly to stores.
He said the change would result in the creation of 22 new jobs in central Scotland and, where possible, affected employees will be offered the chance to relocate.
Mr Smith said: "We fully understand the impact of this decision on our colleagues in Aberdeen and we will do everything we can to support those who don't want to relocate, or for whom there are no roles.
"Sadly, it is a reality that the distribution model for fresh milk has changed and if we're going to operate a sustainable fresh milk business in the short and long term, benefitting the fresh milk sector as a whole, we must adapt."
Politicians expressed disappointment at the news.
Aberdeen South MP, Ross Thomson, described the decision as a "bitter blow for the Muller workers and their families", while North-east Labour MSP Lewis Macdonald said: "The sight of a few jobs created in the Central Belt while twice as many are lost in the north-east is depressingly familiar."
Aberdeen South and North Kincardine MSP, Maureen Watt, meanwhile, said the move to centralise distribution of milk for supermarkets was short-sighted.
But she added: "Having talked to other employers in the Aberdeen area, I am confident that along with the support of the Scottish Government's PACE team who are engaged with the workforce at Muller, the skilled workforce will find work in the local area."
The news follows the closure of Muller's milk processing facilities in Aberdeen in 2016 – a move that resulted in many of its farmer suppliers in the region having to pay 1.75p per litre of milk produced to get it transported to the central belt for processing.