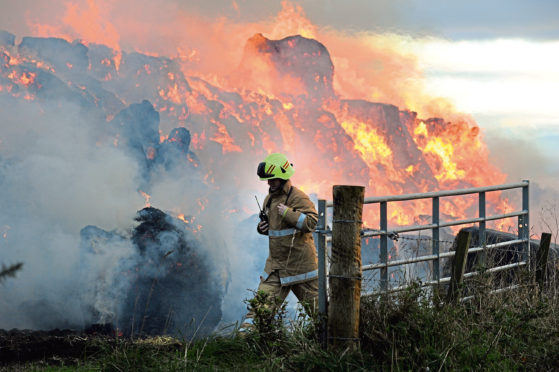 The cost of Scottish farm fires almost doubled last year, according to NFU Mutual.
Statistics from the rural insurer reveal the cost of fires on Scottish farms in 2018 was £7.6 million – up 89.8% from £4m in 2017.
UK-wide, farm fires cost £46.4m last year, which is up 27.5% on the year before and the highest cost in four years.
Electrical faults were the most common cause of outbreaks, accounting for 37% of claims to the insurer, followed by spread from elsewhere at 23% and fire-raising at 20%.
Farmers and crofters are now being urged to check their fire prevention methods and evacuation procedures.
"Fire remains one of the greatest risks to the lives and property of farmers," said NFU Mutual rural insurance specialist Rebecca Davidson.
"Our latest figures serve as a crucial reminder to be alert to the danger and have plans prepared and shared with family members and staff. It is possible to manage the risks by taking all possible steps to prevent fires breaking out, and to have clear plans in place to evacuate people and livestock safely in the event of a fire."
The insurer's advice to farmers to help minimise the risk of fire includes scheduling regular safety checks on electrical equipment, fencing off straw stacks and farm buildings to discourage arsonists, and keeping hay and straw at least 10 metres away from farm buildings.
NFU Mutual Risk Management Services managing director Ian Jewitt added: "To enable you to fight a small fire safely, keep fire extinguishers in good working order and make adults living and working on the farm aware of where they can be found and how they should be used."
Mr Jewitt said that, in the event of a fire breaking out, farmers should call the fire and rescue service without delay, send someone to the farm entrance to direct the emergency services to the fire, and be ready to evacuate livestock.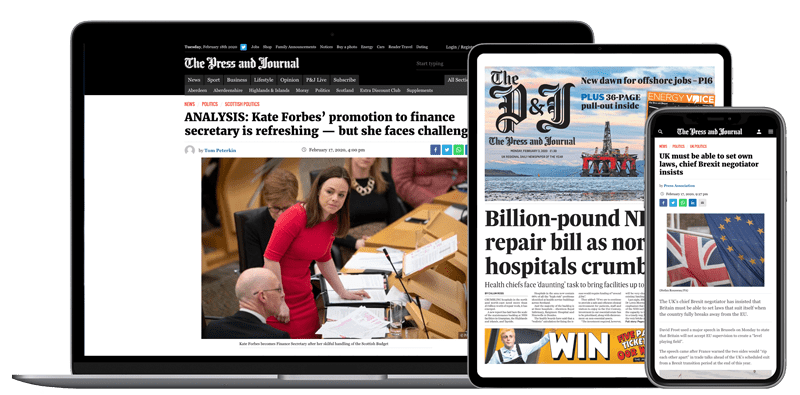 Help support quality local journalism … become a digital subscriber to The Press and Journal
For as little as £5.99 a month you can access all of our content, including Premium articles.
Subscribe