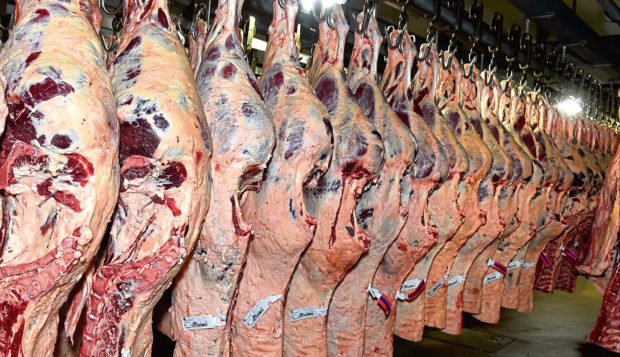 The administrative costs of exporting Scottish red meat to Europe in the event of a no-deal Brexit could increase by as much as £276 per shipment, according to new research.
The study, commissioned by the Scottish Government and carried out by the Scottish Agricultural Organisation Society (SAOS), estimates an increase in administrative costs when trading with Europe if the UK crashes out of Europe without a deal.
According to the study, the bulk of the additional costs will come from the need to employ a vet to inspect an order prior to shipping, as well as the cost of a Common Veterinary Entry Document, estimated at £65, to allow the order to enter the EU destination country.
It said around 7.5% of Scottish red meat sales are to Europe, and the lamb sector was at greater threat than the beef sector. Lamb sales to Europe account for 26% of total sales, while beef sales account for 6% of total sales.
The study warned that any additional costs involved with exporting to Europe after Brexit may put sales to these markets at risk.
It said the additional administrative costs would be incurred before any trade tariffs, estimated to be as much as 50%, were applied.
"A no-deal Brexit is by far the biggest threat to our red meat sector and our successful food industry," said Rural Economy Secretary Fergus Ewing.
"This research is further evidence that Scotland's red meat sector would be worse off under every scenario when compared to the current trade arrangements."
He said any additional costs involved with exporting Scottish red meat to Europe after Brexit were likely to put businesses and jobs at risk.
"The UK Government should look at the weight of evidence collated over the last three years about the potential impact of no-deal on industries such as this, and take it off the table once and for all," added Mr Ewing.