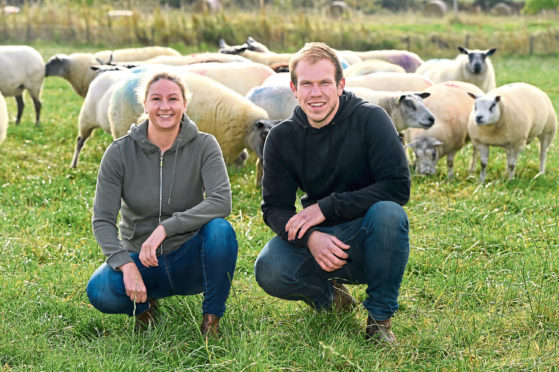 A young farming couple is on a mission to promote Bleu du Maine sheep to fellow producers in the north of Scotland.
Rachel and Calum Cruden, from Upper Kirkton and Standingstones Farms, Dyce, near Aberdeen, are one of only a handful of Bleu du Maine breeders in Scotland.
Their Standingstones flock, which now stands at 20 ewes, was established six years ago after the couple decided they wanted to keep a different breed of sheep.
"We found Bleu du Maines aesthetically pleasing and we needed something to lamb really easily, get up on its feet and suckle," said Mrs Cruden.
"Bleu du Maines are easy lambing, they have great carcases and if farmers want to breed replacements or recipients they are so milky."
The flock is lambed in January and February, and rams and ram lambs are sold through Carlisle, Huntly and Thainstone auction marts.
Stock tups have been sourced from Belgium and France in a bid to broaden the genetic pool as the number of Bleu du Maines in the UK is limited.
"They [Bleu du Maines] were taken over here in the 1980s and they were quite successful, but then they died out as a breed," said Mrs Cruden, who is now striving to promote the breed to fellow farmers through her involvement in the Bleu du Maine Sheep Society.
"We have had a few people enquiring this year who are wanting to get into the breed, and it does look like we are getting new members."
Part of this promotional drive involves the couple showcasing their flock at agricultural shows – something which proved a great success earlier this year when they took home the breed championship title at the Royal Highland Show.
Their winner was a one-crop ewe named Dunelm Pippa, by Rumwell Jonas, bought for £450 from Durham breeder Jonathan Stables. Pippa was also any other breed champion at the Black Isle and Keith Shows, as well as overall winner at the breed's national show in Turriff.
Going forward, Mrs Cruden said the couple would expand the flock and continue promoting the breed at shows.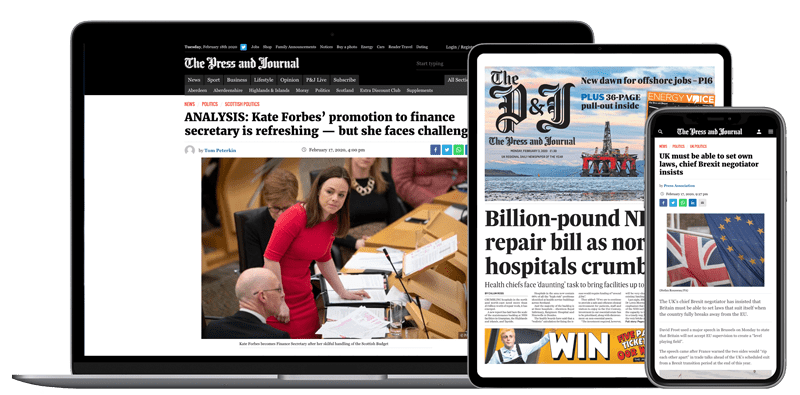 Help support quality local journalism … become a digital subscriber to The Press and Journal
For as little as £5.99 a month you can access all of our content, including Premium articles.
Subscribe