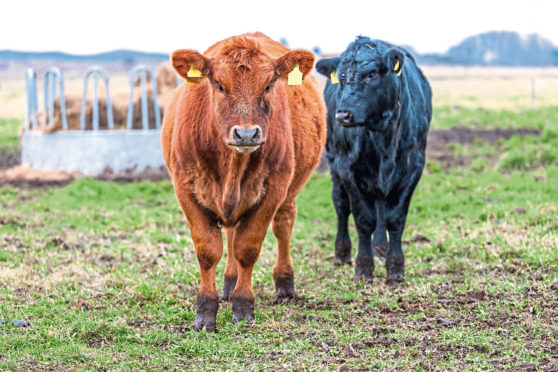 Farmers and crofters in the north and north-east are invited to share their views on a new electronic identificaton (EID) system to track and monitor cattle.
ScotEID, which manages the database for recording animal movements in Scotland, has developed a new recording system for the national herd.
The agency is holding the first in a series of 34 nationwide meetings later this month to give producers details of the new EID system, which is likely to become mandatory in 2021.
ScotEID's Anna Robertson, who will lead the meetings, said the new system will use state-of-the-art technology contained in a chip within an animal's ear tag to record all cattle movements, and remove the need for paper passports. She said it will allow farmers to scan cattle in batches, resulting in less handling.
"We are covering the whole of Scotland with our roadshows, which is quite an undertaking, but it's very important that we're able to support the industry and explain what's ahead at a time of change," added Ms Robertson.
"We want farmers to be aware of what's happening and know the guidelines to what's ahead in the next 18 months and to support them in that journey. This is very much an information sharing meeting, a conversation and a chance to ask questions."
She said the system will be straight forward to use.
"Farmers won't have to do anything different on the farm," added Ms Robertson.
"Their practices are not going to change, it is the tag that is changing.
"The difference is that from 2021, there will be an electronic chip within the tag for their calves. There is no need to have any expensive new technology, just to have the correct tags that have the EID chips in place from the manufacturer."
The first meetings are: October 21, at the Banff Springs Hotel, Banff, at 7pm; October 24, at the Nairn Community Centre, Nairn, at 7pm; November 1, at the Grant Arms Hotel, Grantown, at 12pm; and November 5, at the Thainstone Centre, Inverurie, at 12pm and 7pm.
Anyone wishing to attend the meetings is asked to contact ScotEID on 01466 794323 to reserve their place.
The roll-out of EID technology in Scottish cattle will be subject to industry consultation and the first step for introduction is likely to be EID tagging of all new-born calves.
Thereafter, it is likely all cattle leaving a holding will require EID tags within two years of the first calves being tagged and only adults will require retagging at that point.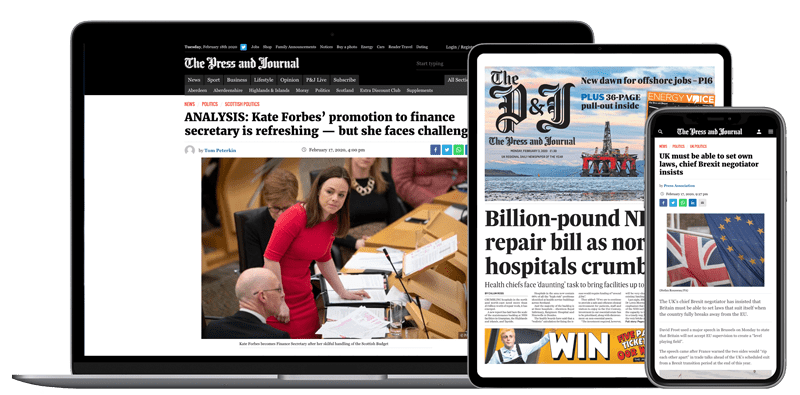 Help support quality local journalism … become a digital subscriber to The Press and Journal
For as little as £5.99 a month you can access all of our content, including Premium articles.
Subscribe