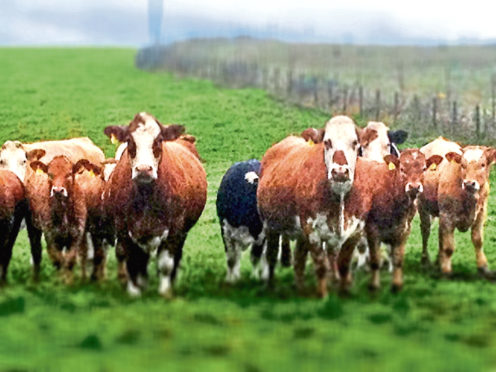 Farmers and crofters are being reminded to provide magnesium to beef cows after an increase in cases of grass staggers in the past week.
SAC Consulting says lactating cows, older cows, and cows under nutritional stress are most at risk from staggers, which is caused by a lack of magnesium.
It said a daily intake of magnesium – around 25g per cow per day – is required as cows are not able to store it in their bodies.
Robert Ramsay, a senior beef consultant with SAC Consulting, said the amount of magnesium available from grass is variable but on average 16g is provided for every 50kg of grass a cow eats.
Straw has less than half the magnesium of grass or silage, he added.
Mr Ramsay said various factors, including poor weather, lush grass and high potash levels in grazing grass, can result in cows not getting enough magnesium from grazing alone and farmers are advised to provide additional amounts.
"While it is common practice with set-stocked spring-calvers to receive supplementary feeding, including a high magnesium mineral in the autumn, producers who have recently changed to paddock grazing have been concentrating on maximising output from grazed grass," added Mr Ramsay.
"This year, grass covers are good on these systems and supplementary feeding may seem unnecessary.
"However, advice to producers is to use magnesium licks/buckets and make sure your stock have access to them at all times, particularly when turning cattle into a new paddock of lush grass."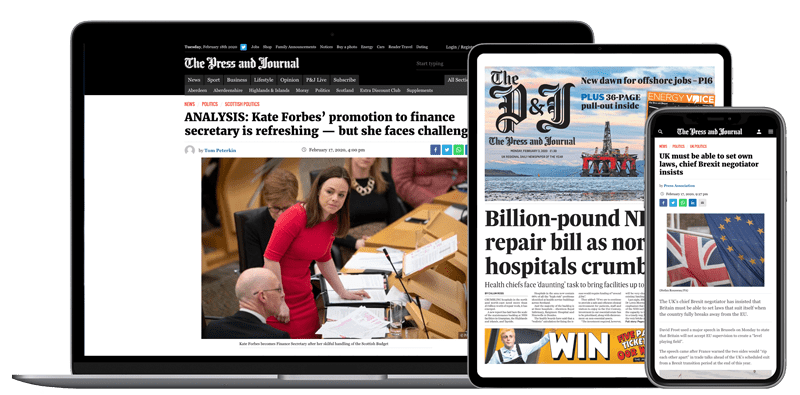 Help support quality local journalism … become a digital subscriber to The Press and Journal
For as little as £5.99 a month you can access all of our content, including Premium articles.
Subscribe