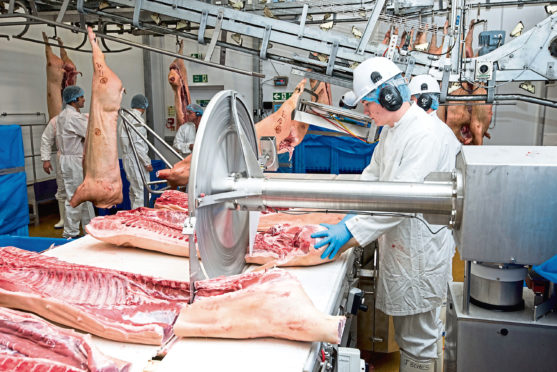 Scottish pork will soon be exported to China on a weekly basis from Quality Pork Limited (QPL) in Brechin.
The pig processing company, which was formed in 2014 as a collaboration between Scottish Pig Producers, Scotlean and Tulip Ltd, processes approximately 5,500 pigs and 300 sows per week.
It will soon start exporting 50 tonnes of pig meat to China every week after gaining approval to export to the country from Defra. To aid the export approval process, QPL invested in its packaging capabilities, and enhanced the security and fencing of its Brechin site.
"This opportunity to supply products direct to China will safeguard the future of the Brechin site for the long term, ensuring we're competitive with other UK abattoirs, while also leading to job creation opportunities in the year ahead," said the site's general manager, George Taylor.
"Initially we will be supplying pork by-products, but we are exploring exporting more primal cuts to China in the coming months."
Scottish Pig Producers chief executive Andy McGowan hailed the move and said it would benefit the Scottish pig sector.
He said: "We look forward to this additional export value created, bringing benefits to all in the supply chain."
NFU Scotland pigs committee chairman, Jamie Wyllie, described the news as a "huge win for Scottish pork".
He said: "China will need a huge quantity of protein over the next few years due to shortage of domestic and local supply because of African swine fever and Scotland is ready to meet the challenge and help to fill this gap.
"Hopefully it is just the tip of the iceberg and the next step in a future healthy trade agreement with China."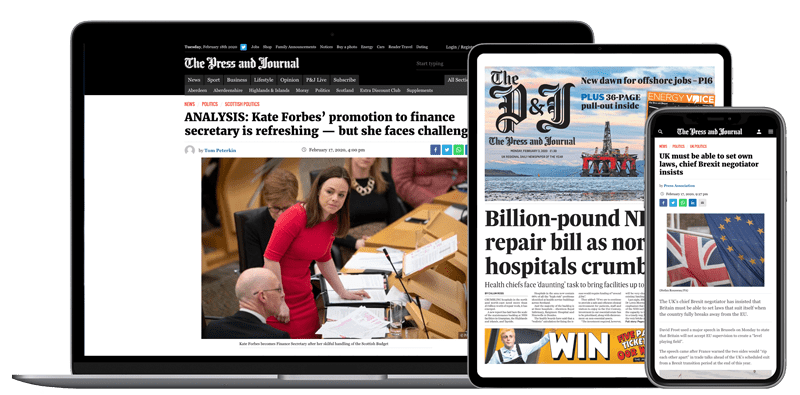 Help support quality local journalism … become a digital subscriber to The Press and Journal
For as little as £5.99 a month you can access all of our content, including Premium articles.
Subscribe