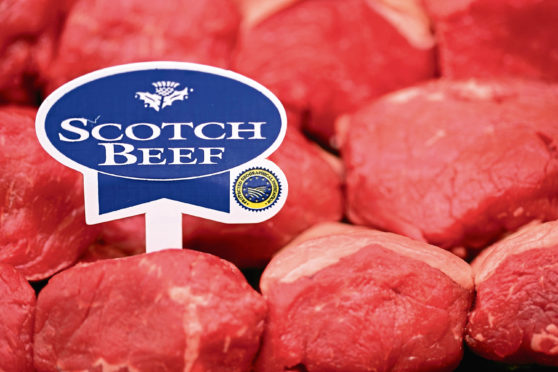 An interim measure which would secure as much as £2 million of Scottish meat promotion funding has been proposed by the Scottish Government after the failure of Westminster's Agriculture Bill to complete its passage through Parliament.
The Bill, which has a mechanism to resolve the long-running grievance of levy money from Scottish-born animals being collected at point of slaughter in the south, will now have to be reintroduced, with no guarantee the measure will be included in a new Bill.
Rural Economy Secretary Fergus Ewing has written to Defra Secretary Theresa Villiers calling for the current interim resolution of a ring-fenced pot of levy money to be doubled from £2 million to £4m for use by Quality Meat Scotland (QMS), AHDB and Meat Promotion Wales (HCC).
He pointed out there had been previous ministerial agreement that red meat levies should be repatriated between the levy bodies to give a true reflection of where animals are born, reared and slaughtered.
"It was agreed that primary legislation was required to allow this and that it was to be delivered through the UK Agriculture Bill," he stated.
Mr Ewing pointed out that work done by the joint levy bodies on levy repatriation could see QMS receiving approximately £1.5m-£2m a year in levy money from AHDB based on current animal movements, with a similar figure due to HCC.
He said: "Given that the current ring-fenced funding pot is limited at £2m and that there is very little chance of introducing a formal repatriation scheme by April 2020 as planned, it would seem appropriate not only to continue with the ring-fenced funding for at least another year but that the pot is increased to make up for the loss QMS, and therefore the Scottish industry, will experience as a result."
Mr Ewing added: "In lieu of any positive movement on the UK Agriculture Bill I look forward to your agreement that the levy pot should be increased and would suggest it is doubled to £4m based on the work carried out by the levy bodies."
A UK Government spokesperson said: "We are committed to supporting our farmers across the nation to grow more, rear more and sell more food.
"We appreciate the importance of the repatriation of red meat levies to Scotland and are committed to creating a permanent solution, and we continue to support the three levy bodies to support the continuation of the red meat levy ring-fenced fund."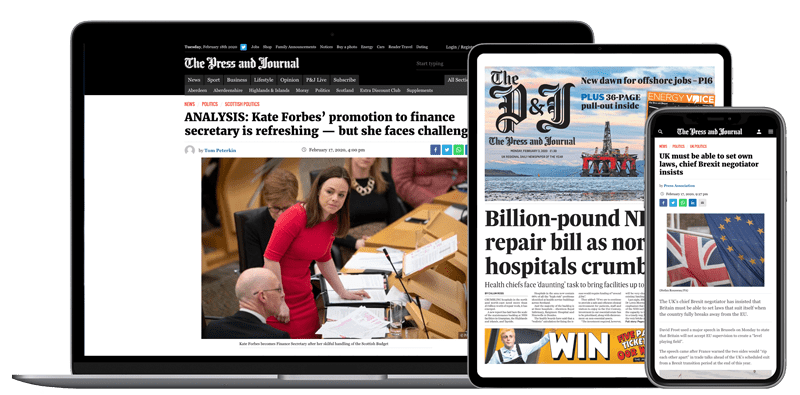 Help support quality local journalism … become a digital subscriber to The Press and Journal
For as little as £5.99 a month you can access all of our content, including Premium articles.
Subscribe