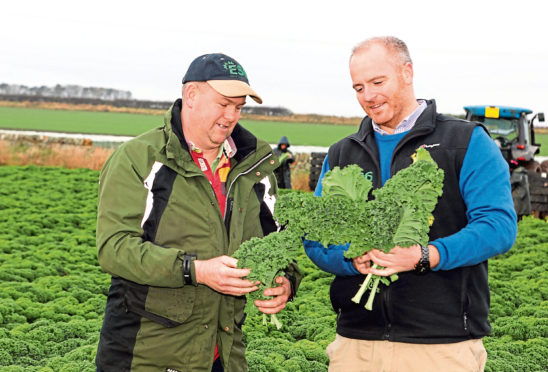 Vegetable producers fear the seasonal workers who are now on their way home to Eastern Europe after a summer in the fields won't return to Scotland next spring.
Continuing uncertainty over the availability of labour to harvest broccoli, kale, cabbage, cauliflower and soft fruit is one of the biggest headaches suppliers of East of Scotland Growers Ltd (ESG) based in Cupar .
ESG Managing Director, Andrew Faichney, said labour accounted for 35-40% of costs for the co-operative's 16 growers who farm in Angus, Perthshire, Fife, and as far south as Kelso. and securing staff had become the single most pressing issue for their businesses.
"We're getting ever closer to D-Day and there's so much uncertainty," he said.
"We're calling on government to be more proactive and commit to increasing this year's pilot Seasonal Agricultural Workers Scheme to much more than 2,500. There are rumours it could rise to 10,000 in 2020, but nobody knows know what is going to happen."
He said Chinese whispers were affecting morale among workers, and employers were having to spend time reassuring them they are welcome.
"The workers on farms are subject to scaremongering and it's difficult to dampen down their concerns once they start," he said.
"They feel unwelcome, they worry they won't be able to leave the country or be able to get money out, and they're frightened the currency will be devalued. It can take a lot to convince them they are welcome."
ESG's production director, Richard Haacker said the recent weather had helped keep Eastern European workers in Scotland.
"The end of October was good and helped get a quick end to the broccoli and cauliflower season," he said.
"When it's cold and wet, the workers want to go home sooner."
Harvesting of the co-operative's main season crops is expected to be completed this weekend.
Mr Faichney said ESG's geographical spread had been invaluable to maintaining consistent supply through a turbulent growing season.
He said broccoli and cauliflower growers would probably assess the season as "average at best – definitely not a vintage year, but equally by no means the worst year we have seen".