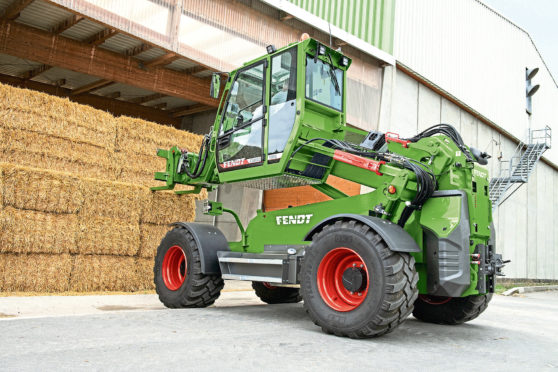 Farm machinery giant Fendt has launched its first ever telehandler, which it describes as the "wheel loader among the telehandlers".
The manufacturer is unveiling its Cargo T955 telehandler at this week's Agritechnica farm machinery event in Germany.
"The telehandler is marked by its unique lifting cab with vibration damping and its tough, durable build," said Fendt.
"With a load of 5.5 tonnes and a lifting height of 8.5 metres, the Fendt Cargo T can meet the highest demands in loading work."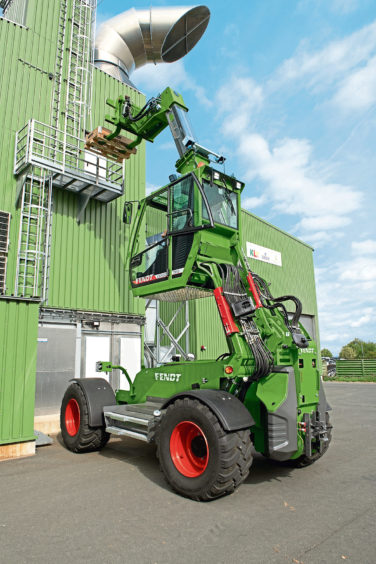 Fendt said the Cargo combines the advantages of a conventional telehandler, such as lifting height, reach, low body height and high manoeuvrability, with the performance characteristics of a wheel loader.
It said the machine's unique lifting cab can be raised to a viewing height of 4.25m, however lifting the cab by just 20-30cm gives the best 360 degrees all-round view.
"There is no dashboard to obstruct the lower part of the continuous windscreen; instead you have a floor-to-ceiling view of your surroundings," added Fendt.
"Together with the lifting cab, this gives the driver the perfect view of the attachment tool in almost every working position."
The telehandler comes with various tyre options for predominant use on solid ground, and with wide field tyres for heavy field use.
It is said to offer variable driving speeds up to 40km per hour and Fendt says the optional height-adjustable hitch and pneumatics for the trailer brake make it highly versatile for transport work.
The machine is likely to be priced between £140,000 and £150,000.