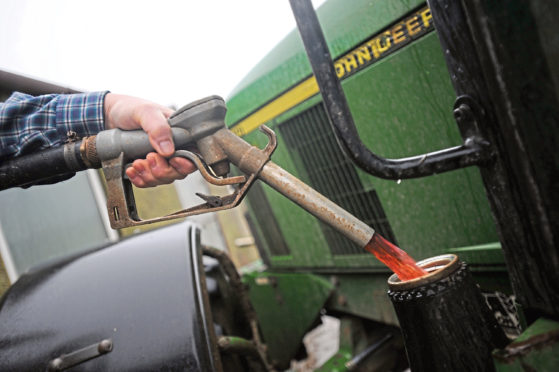 The fuel crisis that is causing clogged diesel filters on tractors, lorries and other machinery appears to be getting worse on Scottish farms.
Farmers' union calls last week for a temporary derogation on the inclusion of biofuel in diesel until a solution to the problem is found have brought no response from the Scottish or UK Governments, and producers have now begun asking for compensation.
NFU Scotland (NFUS) said it had been on farms this week taking more independent samples of fuel for testing following complaints from hundreds of members in recent weeks over the impact that the biodiesel inclusion rate appears to be having on farm vehicles.
According to MSP Liz Smith, who represents Mid Scotland and Fife, the problem is particularly bad in Perthshire.
She said she had spoken to a farmer who had to fork out £1,000 last week because two vehicles had broken down, and another who had to devote his whole week to changing filters because they last only 24 hours rather than the normal 500 hours.
Despite tests showing biodiesel used by the industry is meeting EU standards, it is believed that levels of animal fat have been increased in red diesel and with the sudden cold weather, these fats solidify and clog filters.
Ms Smith said: "Farmers in Perthshire and elsewhere in Scotland are crying out for urgent action to be taken to prevent the diesel filters on their tractors and other agricultural vehicles from blocking up.
"The problem gets worse in cold weather when the fatty deposits start to solidify and with a long winter to come many farmers are facing very challenging circumstances." John Gregory, of Rural Services Scotland, said: "The cold weather caused problems by gumming the fuel up and as winter progresses the situation gets worse. We've also been told that this problem is hitting the haulage business in Scotland so action is needed."
NFUS has called for an expert working group to be convened by the Department of Transport to look specifically at biofuel inclusion for off-road vehicles.