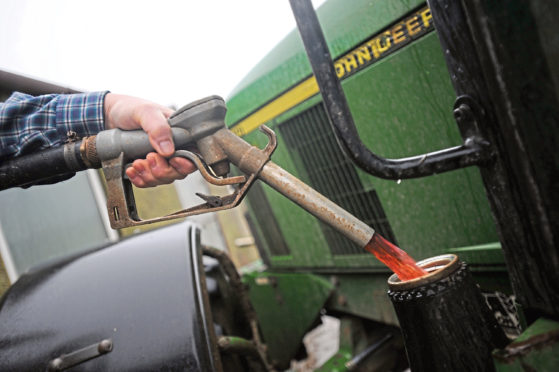 Fuel processing giant Petroineos is to reduce the volume of biodiesel in its fuel.
The move, which has been welcomed by NFU Scotland (NFUS), follows reports a problem with red diesel is causing widespread issues with farm machinery.
The union said Petroineos, which runs the Grangemouth refinery, will reduce the volume of biodiesel blended into its fuel while it continues to investigate the cause of the fuel problems.
"It is positive to see Petroineos acting swiftly off the back of the discussions with NFU Scotland and other industry leaders," said NFUS president, Andrew McCornick.
"This issue is not a quick fix though and may not completely resolve this problem. We need government to work with producers and users to find a workable, long-term solution to these issues."
He thanked members who had reported problems with fuel and encouraged those who had not yet done so, to get in touch with the union.
"It is important that other members who have yet to report problems contact NFU Scotland and report it," added Mr McCornick.
"This information is still important and will help to give us the best possible understanding of problem so that we can feed these into discussions going forward."