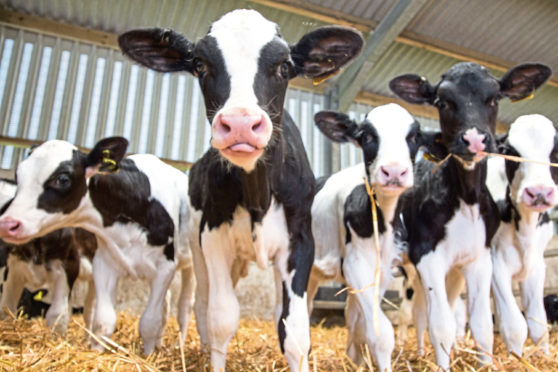 Muller is to offer its farmer suppliers a 1p per litre premium if they commit to ending the practice of euthanising healthy bull calves.
The dairy giant said its Muller Direct Premium, which farmers can opt into, will run throughout 2020 and requires full compliance by farmers on four initiatives.
The first is a commitment to end the euthanisation of healthy bull calves on-farm by December 2020, and the second is participation in the company's Muller Direct Farm Insight Programme.
This is an on-farm health and welfare assessment which provides benchmarking and advice.
The third requirement is participation in the Muller Direct Antibiotic Programme, which is designed to "manage and reduce unnecessary use of antibiotics", and the last requirement is participation in the National Johne's Management Plan.
"For the industry to move forward, we must continually evolve to ensure we're aligned with the needs of our customers and consumers," said Muller milk supply director Rob Hutchison.
"We buy a fifth of all milk produced on Britain's farms, so we've got a real opportunity, and responsibility, to encourage our suppliers to make positive changes."
He said the premium scheme would bring benefits to everyone involved in the dairy supply chain.
"Apart from the obvious financial gain, farmers will benefit from potential improvements to the health and welfare of their herd, as well as benchmarking and additional expert support," added Mr Hutchison.
"We will benefit by being able to evidence aggregated herd health data with customers who don't currently have a direct relationship with farmers.
"We're confident that this package of initiatives will put our business and supply farmers in a strong position."
The premium will be paid in a lump sum to farmers in January 2021.