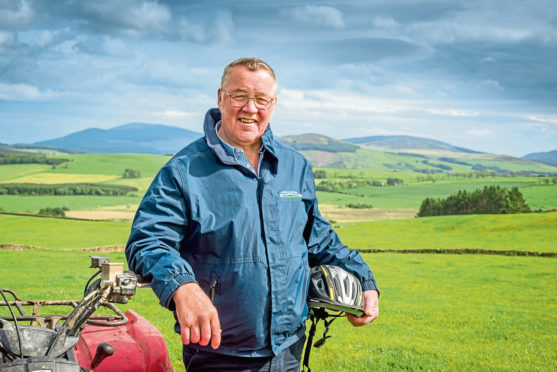 Farmers experiencing fuel problems are being encouraged to keep receipts for repair work and contact their MSPs to raise the issue.
NFU Scotland (NFUS) says it has received more than 400 calls from farmers who are experiencing fuel issues with their tractors and other farm machinery.
The problems, which may be linked to blending of biofuel into diesel and gasoil, are causing blocked filters and other machinery problems.
NFUS president, Andrew McCornick, urged anyone experiencing problems to contact the union.
He also asked producers to keep all receipts for both fuel, and for related mechanical work, repairs and replacements.
Last week Petroineos agreed to reduce the volume of biodiesel in its fuel while it continues to investigate the cause of the problem.
Mr McCornick welcomed the move and said the union would now lobby those in the fuel supply chain to ensure any problematic fuel would be recovered.
"In some cases, farmers will have taken delivery of enough fuel to last all winter," said Mr McCornick.
"We are looking at potential solutions to assisting with this."
He called on farmers to play an active part in the lobbying process by contacting their local MSP, and said NFUS has a template letter available to send to politicians.