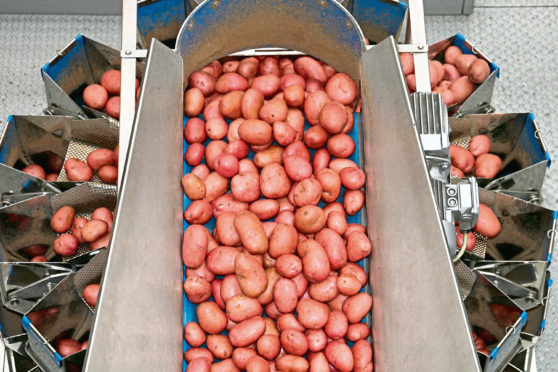 One of Scotland's most well-known potato companies has thanked increased sales in its frozen division and the launch of a new fresh potato product line for a boost in turnover and profits last year.
Accounts for Albert Bartlett Holdings Limited, which runs the popular Albert Bartlett potato brand, reveal a 14% increase in turnover to £175.664 million for the year ended May 31 2019.
Pre-tax profits were also up 36% to £8.324m, from £6.123m previously.
The accounts show an increase in UK sales to £164.655m, from £142.969m before. Sales to Europe also increased by 19% to £2.246m, however sales to the rest of the world were down 9% to £8.761m.
In his report accompanying the accounts, the company's sole director Ronnie Bartlett said the trading performance had been satisfactory and the boost in turnover reflected growth in the group's core fresh and frozen businesses and sales generated by the launch of the new chilled potato business.
"Our strength in branded Albert Bartlett products in both the fresh and frozen aisle is complemented by our premium exclusive varieties, all of which continue to be extremely well received by the customer," said Mr Bartlett.
He said the new £18m chilled potato processing line at the company's Airdrie site, which was part funded by a grant from the Scottish Government, marked the firm's launch into the growing market for "convenient, great-tasting, high-quality chilled products".
Mr Bartlett said the Scotty Brand, which includes soft fruit, salmon and bacon, continued to innovate and bring new products to the market.
On the year ahead, Mr Bartlett said the company had planned to continue investing in the chilled potato product division.
"We are also expanding our horizons into new areas and developing a number of new brands and concepts," added Mr Bartlett.
"We acquired the Spud U Like brand and trading licence in August 2019 and look forward to developing out this business opportunity over the coming months."
The accounts also reveal that Mr Bartlett was paid more than £2.3m last year.
He received a salary of £1,051,773 and a dividend of £1.3m. This compares to a salary of £1,045,901 and a dividend of £500,000 the year before.