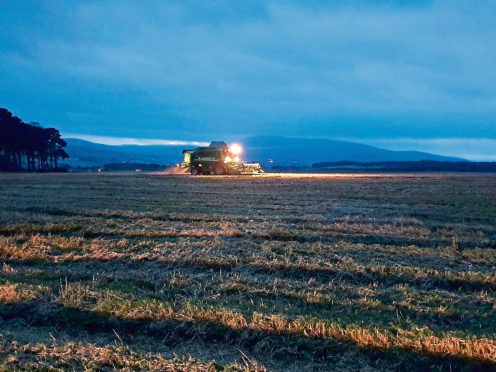 The Beaton family took their combine out at the weekend to finally complete this year's harvest.
Sarah Beaton, from WD Beaton farmers and agricultural contractors in Elgin, Moray, sent this picture of the last of the family's spring barley being harvested on Sunday.
"We have successfully combined 12 acres with an average yield of 1.5 tonnes to the acre," said Ms Beaton.
"Better in the bogie than on the ground."