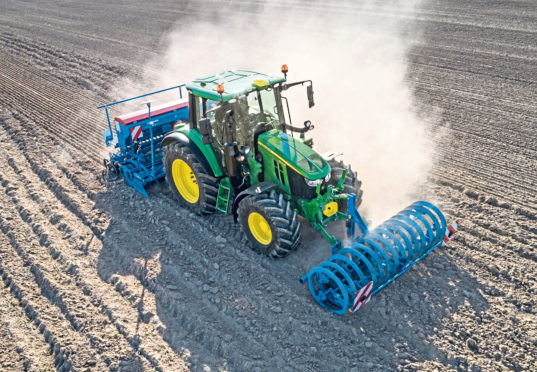 John Deere remains the most popular brand of tractor in the UK.
Data from the Agricultural Engineers Association for 2018, when 13,795 new tractors were registered, shows John Deere accounting for 31.9% of total sales – up from 28.4% in 2017.
The second most popular brand was New Holland, representing 18.4% of total sales, followed by Case IH at 10.9% – up from 15.8% and 7.5% respectively.
Massey Ferguson lost its third place spot and its market share fell to 9.8% from 14.3% before.