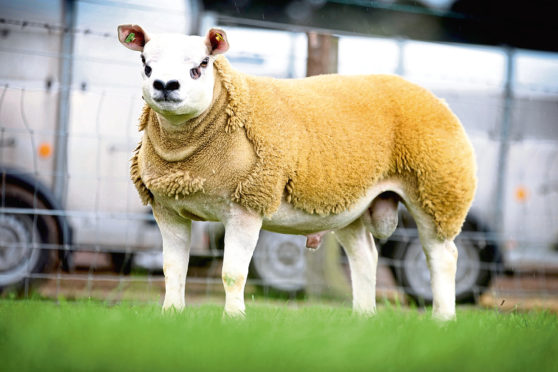 High-value Texel genetics are up for grabs in a special auction to raise funds for the Royal Highland Education Trust (RHET).
The rural education charity, which teaches children about farming and the working countryside, is holding a dinner on February 21 to celebrate its 21st birthday.
The evening will feature entertainment from Perthshire farmer and comedian Jim Smith and a silent auction.
Lots for the auction, which can be bid for before or at the event, include straws of semen from two leading Texel sires, and four frozen Texel embryos.
Procters Farm in Lancashire is offering 10 doses of the 100,000gn Sportsmans Batman, while Muirkirk breeder Alan Blackwood is offering 10 doses of semen from the 125,000gn Rhaeadr Best of the Best.
Sportsmans Batman, purchased in 2018, is a son of the 40,000gn Garngour Alabama out of a dam by the 145,000gn Knap Vicious Sid.
Rhaeadr Best of the Best, also bought in 2018, is by the 70,000gn Teiglum Young Gun and out of a 12,000gn Auldhouseburn-bred ewe by the 145,000gn Knap Vicious Sid.
A spokesman for the British Texel Sheep Society said: "Both these auction lots will be offered as lots of four and six and this is a unique chance to purchase this top quality semen that hasn't previously been offered for sale."
He said Gordon Gray and family, who run the Ettrick flock at Sunnycroft, Lindean, Selkirk, were also offering four frozen grade one embryos for the auction, with all shipping costs being covered by AB Europe.
The embryos are by Brackenbridge Commander and out of one of the family's best Yuga Khan daughters.
Other lots available in the RHET auction include daffodil bulbs, tickets to a Lewis Capaldi concert, and a Highland cow sculpture, named Curly Sue, made by Kev Paxton at ArtFe.
The auction is online at jumblebee.co.uk/rhetauction