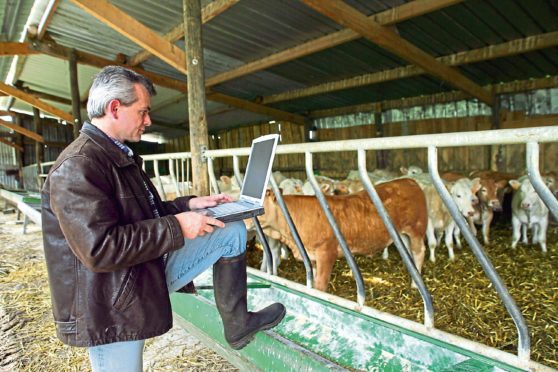 A co-operative to help farmers gather, manage and analyse data to improve their businesses will launch in the summer.
SmartRural, which has been developed by agricultural co-operative organisation SAOS, aims to help farmers gather data which will enable them to improve their businesses.
This could range from information on soil moisture and temperature to monitoring systems in a youngstock shed or grain store, and data gathered from a tracker on a farm vehicle.
"One of our primary functions is to put in place the technology that automates the gathering of that data," said SAOS project manager Paul Lindop, who is managing the project.
"We want to deliver what is appropriate and actionable. If the data does not drive change in what you do, then you will always get what you have got in the past. We want to be able to put in place the infrastructure that allows a farmer to just act on the data."
He said the co-operative will operate through a network of around 2,500 "points of presence" across Scotland.
These will be shed-mounted or off-grid telecommunications units to act as points for gathering and storing data from sensors on farms.
At the SAOS conference in Dunblane, Mr Lindop said the technology was currently being trialled on three Scottish farms thanks to funding from the Scottish Government's Knowledge Transfer and Innovation Fund.
The farms involved in the project are – an extensive mixed farm with renewables and biomass capacity in the north-east; an upland family farm raising pedigree suckler cows and breeding ewes in Angus; and an intensive arable family business, with a mix of owned and contract farmed land, with its main focus on ware potatoes in Tayside.
"We are going to go on to these farms and give them really easy sets of sensors to give them data flow from day one," said Mr Lindop.
He said meetings were planned on the farms from May onwards to showcase the technology, and the SmartRural co-operative will launch in June.
"SmartRural will be a user owned capital-led organisation," added Mr Lindop.
"An investing farmer will come along and buy their shares and that will deliver a base station and an introductory set of sensors. It will not be done on a per-acre basis."