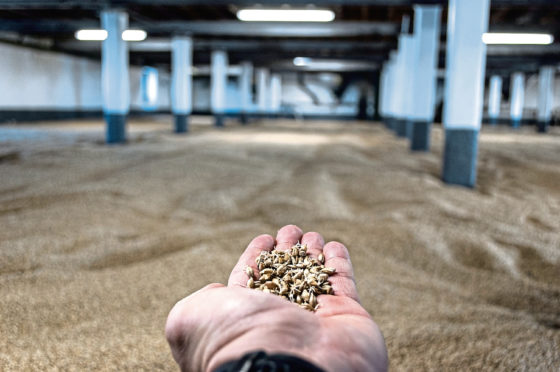 One of the UK's biggest maltsters enjoyed a boost in profits and turnover last year.
Accounts for Pauls Malt, which has sites at Buckie and Glenesk, Montrose, show a 20% increase in turnover to £130.729 million for the year to June 30 2019.
The firm, which also has sites at Knapton in North Yorkshire and Bury St Edmunds in Suffolk, also posted a 17% increase in pre-tax profits to £9.725m, from £8.314m previously.
The accounts, filed with Companies House, reveal the bulk of sales – £102.996m – were in the UK. This is up almost 30% from the year before.
Sales to the rest of Europe were up 22% to £8.046m, while sales to Asia and the rest of the world were also up to £16.282m and £813,000 respectively.
African sales were down 71% to £2.192m, from £7.568m previously.
In his report, which accompanied the accounts, company director Charles Tozer hailed a strong performance in the UK and export markets despite a difficult market for barley during the year.
"An extremely long, hot and dry summer baked farmers' fields and the barley grains in the year. It also meant barley pricing increased dramatically year-on-year," he said.
"While the prolonged heat gave a benefit because the barley was very dry at intake, it also meant that the quality of the barley was very challenging to process into malt at an appropriate quality and cost for our customers."
Mr Tozer said global beer sales continued to grow, and the whisky distilling sector was also showing signs of growth despite concerns over Brexit and future EU-US trade deals.
On future prospects, he said: "As we look to the future, notwithstanding Brexit, our confidence in the potential for our UK business domestically and overseas means we are carefully evaluating long-term capital investment opportunities in all four UK plants, which would sustain our growth and sustainability aspirations."