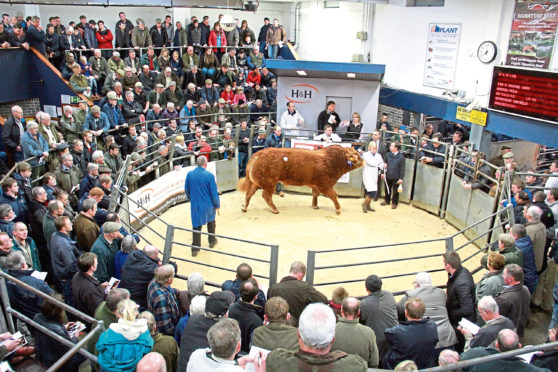 One of the country's main pedigree livestock auctioneers has revealed plans to host a series of online timed auction sales during the coronavirus pandemic.
Harrison and Hetherington, which hosts a range of pedigree sales at its Borderway Mart in Carlisle, is offering the service to farmers who were scheduled to sell stock at forthcoming breed society fixtures.
The company said: "With the uncertainty of being able to conduct the forthcoming series of pedigree breed society sales at Carlisle, we will be offering an online timed auction sale service to breeders for all types of livestock.
"A guide has been produced for buyers and sellers explaining the procedure of how this new system of marketing livestock will operate."
According to the guide, online sale catalogues detailing all the lots for sale will be created in the usual way.
Full pedigree details of the animals on offer will be sourced from the official breed society, along with any estimated breeding value (EBV) data and herd or flock health information.
Sellers will be able to supply images and videos of their stock to be displayed online for potential buyers to see and reserve prices will be taken from all vendors prior to the sale.
Buyers will be given three or four days to place their bids and they will be notified if they have been outbid so they have the chance to bid again.
A sale levy or transfer fee will be deducted from the sale proceeds and all animals will be sold in guineas.