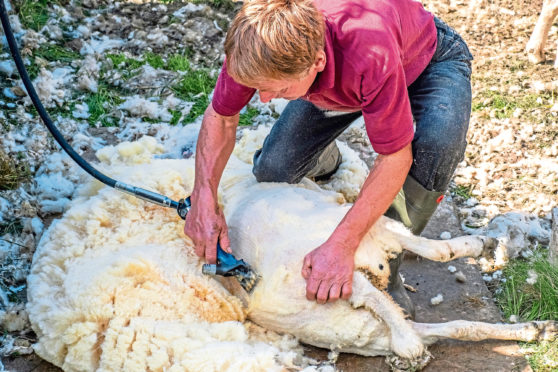 Farm industry leaders have launched a new service to match shearing contractors with skilled UK shearers.
The service, which is being hosted by the National Association of Agricultural Contractors (Naac), is designed to address a shortfall in shearers due to overseas workers being unable to come to the UK during the Covid-19 crisis.
Naac said overseas shearers usually shear 20% of the UK flock.
It encouraged all skilled UK shearers to come forward and register to help where they can.
"Shearing contractors have a dual role in this Covid-19 crisis to keep shearers and customers safe, while supporting and providing a vital operation for sheep farmers," said Naac chief executive Jill Hewitt.
British Wool's head of producer marketing, Gareth Jones, said: "We need the support of UK shearers and it is important that proficient individuals step forward to help in this national effort to ensure that sheep are shorn to a high standard, within necessary timescales, to avoid potential animal welfare problems."
The matching service is here.