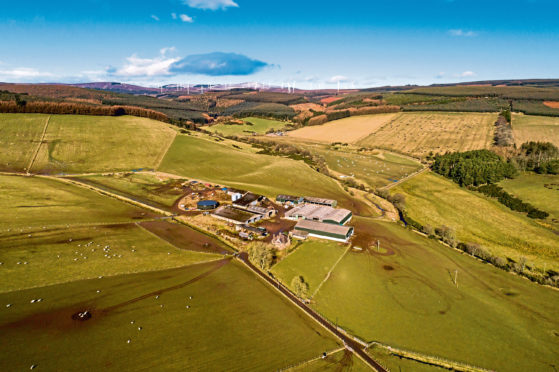 The Scottish farmland market may be on hold due to coronavirus restrictions, but demand remains strong, claim land agents.
Galbraith's partner in Aberdeen, Tom Stewart, said the firm was preparing to launch a number of "excellent farms" to the market once Covid-19 restrictions are lifted.
"Demand for farmland remains good but the market is on hold as potential buyers have followed government advice about only undertaking essential journeys," added Mr Stewart.
"Despite the current situation, land remains a relatively safe investment compared with stocks and shares, or other asset classes. There is strong demand for all classes of farms, from farmers wishing to expand and also good demand from forestry investment companies."
Aberdeen & Northern Estates director, James Presly, said there was a temporary pause in the market due to a shutdown of Registers of Scotland, however land and property transactions will resume once Registers launches a digital offering.
He added: "We don't foresee any long-term concerns in the land market.
"While solicitors are unable to complete property transactions and agents conduct viewings because of the restrictions in place, we can still get new properties to market and the team here at Aberdeen & Northern Estates are doing all they can to help clients with preparatory work to ensure they're in the best possible position when the pause button and restrictions are lifted."
Savills' head of rural agency for Scotland, Evelyn Channing, said prior to the Covid-19 crisis, sellers had been ready to commit to the market, and buyers were eagerly anticipating new farms being launched to market.
She said agents were working remotely to launch farms and estates to the market, and it would be possible to carry out viewings while adhering to social distancing rules.