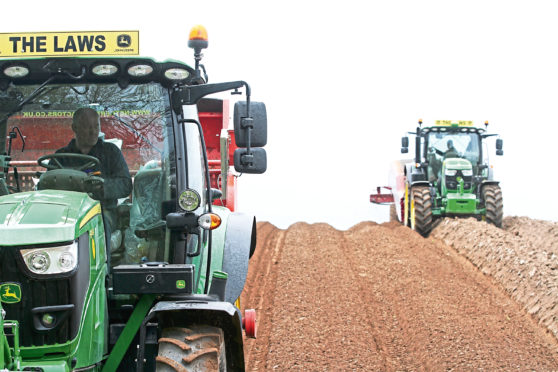 Scottish farmers have started getting this year's crop of tatties in the ground in many parts of the country.
Laurencekirk grower Fiona Smith, who runs Westerton Farmers along with her parents David and Sheila Gammie, said planting was going well.
"Conditions are ideal," said Mrs Smith.
"There is still sufficient moisture to hold the rows together but lovely dry days for working."
She said the family will be planting just over 90 acres of potatoes this year, of which around 27 acres will be the seed varieties Brooke and Shelford.
The remainder is Maris Piper and Saxon for Morrison's, and some Charlotte and Rooster for the family's farm shop.
"We hope to be done in about a week," added Mrs Smith.
Meanwhile, NFU Scotland potato chairman Pete Grewar, who runs an extensive potato growing enterprise across Scotland, said planting progress was dependent on weather in recent months.
He said: "In Perthshire and Angus most potato growers will now have made a start with all enjoying a settled dry spell through the latter part of March and the first half of April. Heavier ground is still damp at depth from a wet winter."
He said Black Isle growers were around 10-14 days behind those in Perthshire and Angus due to a wetter February and March.
Mr Grewar added: "Sowing of grain has taken priority and that should be getting tidied up this week, with a good few potato growers looking to start planting next week."
Angus grower Graham Mackie, who grows 120 acres of packing potatoes for Morrison's at The Laws, near Dundee, started planting earlier this week.
He said: "The conditions are good, but dry. A shower of rain wouldn't go amiss – local vegetable growers are already irrigating."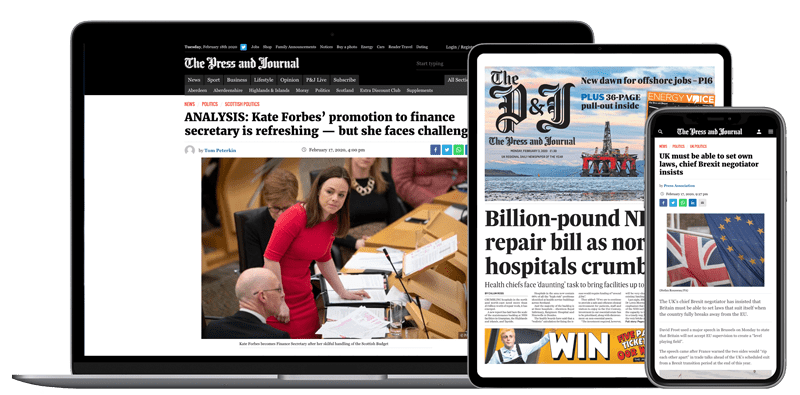 Help support quality local journalism … become a digital subscriber to The Press and Journal
For as little as £5.99 a month you can access all of our content, including Premium articles.
Subscribe