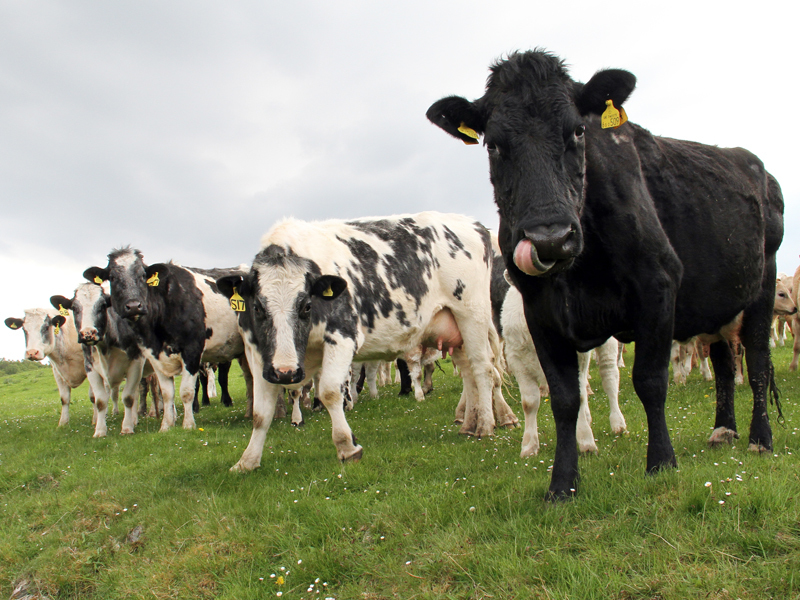 Too many cattle heading for slaughter not meeting the processors' desired specifications resulted in a recent spat between NFU Scotland and the Scottish Association of Meat Wholesalers.
Using what it described as a "significant drop in beef prices" as the trigger, the union contacted the processors' organisation asking it to work with beef producers by bringing forward clear messages on the desired carcase specifications needed and likely market requirements going forward.
Doing so, the union claimed, would be highly valuable as the new Common Agricultural Policy support arrangements will place more pressure on those rearing and finishing beef cattle.
Union president Nigel Miller said that, while producers could live with an element of volatility, it was important to work together to prevent a repeat of the dramatic downward swing in the beef price currently being experienced.
Based on retailer requirements, clear messages on the number and specification of carcases needed by processors at an early stage could help deliver greater stability to all parties, claimed the union president.
"We have asked Quality Meat Scotland to look at how Scotland's cattle kill profile has changed and whether that is contributing to price pressure.
"The national focus on spring calving and perhaps an increasing number of young bulls being produced by suckler herds may be factors that are exerting a level of pressure on the traditional pattern of prime cattle supplies at this time."
While giving an assurance on the importance of beef production in Scotland and confirming the heavy investment its members had made in the development and promotion of the Scotch brand, SAMW rejected any suggestion they had changed the specification for cattle.
A SAMW spokesman said: "On the question of giving guidance to producers concerning future finished stock specifications, the reality is that the main spec that processors want has not changed in the last 30 years or so.
"What has changed is how some finishers choose to take advantage of pricing grids and shortages to deliver stock that are out of spec, and expect processors to handle it.
"Many processors were penalising overweight cattle some years ago, but more recent supply issues have certainly caused processors to pay the wrong price for what they don't want, just to get enough of what they do want, but that does not make it acceptable to produce out-of-spec stock."
He added that, with high prices being paid to producers last autumn, his membership were being pushed hard by their customers to keep a strict eye on the specification.
"We do of course need 52 weeks supply, and as such, a spread of calving between spring and autumn will help but we need to avoid the long store periods in the production process, and get animals to market much quicker."
He added pointedly that it was very seldom the processors received out-of-spec cattle from "breeder-finishers".