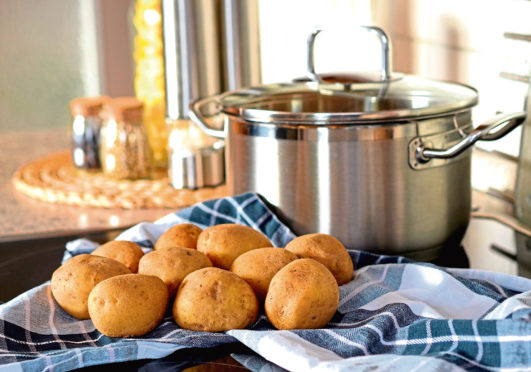 A £350,000 nationwide campaign to boost sales of potatoes will launch later this month.
Farm levy body AHDB says the campaign, which launches on Monday May 11, aims to get more shoppers buying potatoes during the Covid-19 lockdown.
It will feature a revival of the organisation's previous 'Bud the Spud' marketing campaign, with adverts, social media presence and promotions on catch-up TV and in shops.
"Our campaign is based on reminding consumers of the versatility and value of potatoes, and how they can be incorporated in many dishes, both traditional and contemporary," said AHDB marketing manager, Nicola Dodd.
She said the organisation had witnessed increased demand for its lovepotatoes.co.uk website with visits up 54% since the start of March.
"A recent post on how to store potatoes at home was liked and shared over 10,000 times on Facebook and Instagram as people looked at ways of keeping lockdown stockpiles fresh," added Ms Dodd.
The campaign comes as figures reveal grower-held potato stocks at the end of March were 1.19 million tonnes – this is 20% more than in 2019 and 5% higher than the five-year average.
David Eudall, who heads up AHDB's team of arable market specialists, said: "The big impact on the sector has been the way the coronavirus pandemic has changed consumer demand."
He said the closure of fish and chip shops and other food service outlets had hit some growers badly, however sales of fresh and frozen spuds in supermarkets were up 28% in March.
AHDB's potatoes strategy director, Dr Rob Clayton, said a portal would launch next week to help link up growers with buyers.
He said: "The supply and demand profile of our normally well-established market is changing very fast.
"With one part using stocks quicker than normal, and one with a surplus, the portal should help ensure consumers are able to find top-quality potatoes, which is what we all want."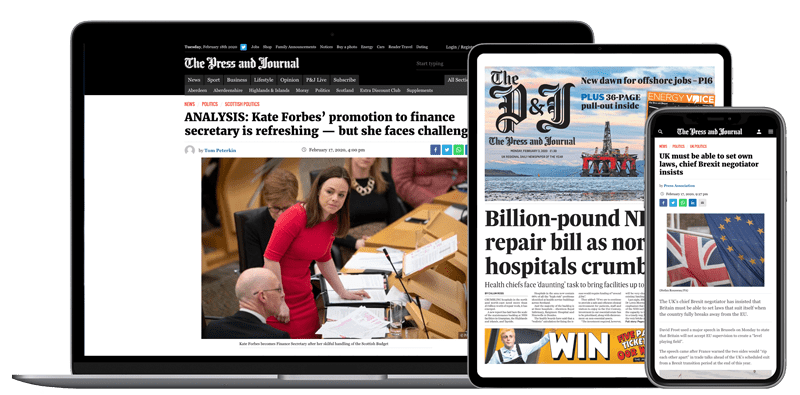 Help support quality local journalism … become a digital subscriber to The Press and Journal
For as little as £5.99 a month you can access all of our content, including Premium articles.
Subscribe