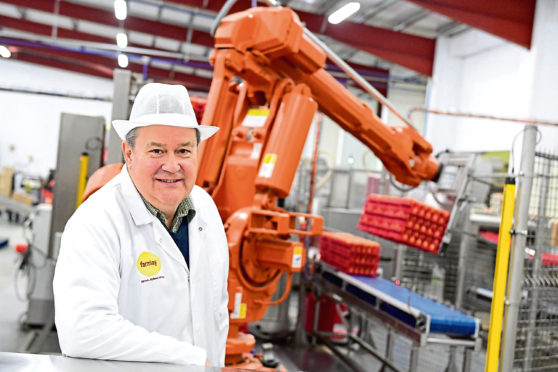 Few farming sectors have been left unscathed by the disruption to markets caused by the current crisis, but so far egg producers are enjoying unprecedented and sustained demand.
Retail demand for eggs has been rising consistently for several years. However bird numbers had recently fallen as a result of non-notifiable avian influenza which had put pressure on supply even before panic buying exacerbated the problem.
The latest four-week Kantar figures to the last week of March show around 621 million eggs sold with a value of around £88m, which is significantly up on 518m eggs and £74m on the previous year.
The British Egg Industry Council points out the short-term reduction in demand for eggs and egg products in the foodservice and food manufacturing sectors is temporarily helping to ease some of the shortfall, but producers like Farmlay Eggs, run by the Chapman family near Fraserburgh, have seen a 30% increase in demand in recent weeks.
The company packs up to 4.5 million eggs from their own hens and 25 contract producers every week, and Robert Chapman says they are struggling to meet demand.
"We're very grateful we have that problem – unlike the dairy guys for instance," he said. "Many people are stuck at home with very little to do, so it seems they're baking or taking the time to make proper breakfasts. Budgets are tight, there's the prospect of a recession, and eggs fit the bill because they're a cheap source of protein.
"The panic buying started in March, and while most produce has returned to normal levels that hasn't been the case for eggs. We're just hopeful that demand continues." As well as supplying large outlets like Aldi and Morrisons, the Farmlay Eggs are popular in Spar, Nisa and other independent stores – some of whom have reported a rise of 100% in egg sales.
However the switch to mostly retail sales is creating new problems.
Robert said: "Getting enough packaging has become the issue because the catering outlets get their eggs on trays but now many more are being sold in packs of six or 12 or 15. It's taking time for the packaging companies to scale up to meet that demand."
The Chapmans have had to adapt to meet reduced staffing levels and social distancing regulations. They have stopped any clocking in and out, doors are left open and screens have been ordered for the production lines, although much of the packing plant is automated.
Comment, Page 24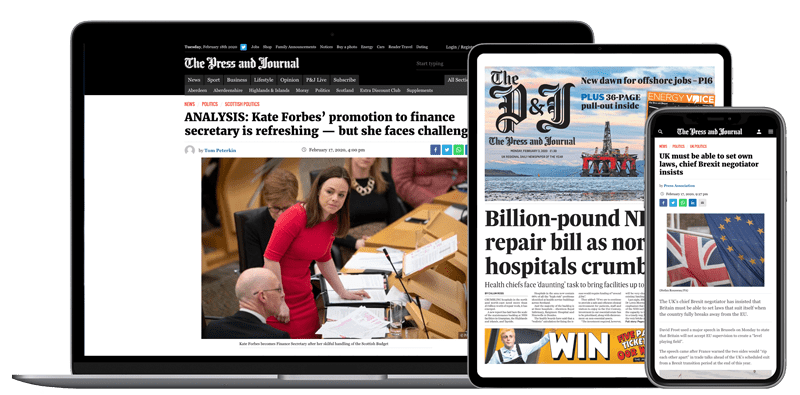 Help support quality local journalism … become a digital subscriber to The Press and Journal
For as little as £5.99 a month you can access all of our content, including Premium articles.
Subscribe