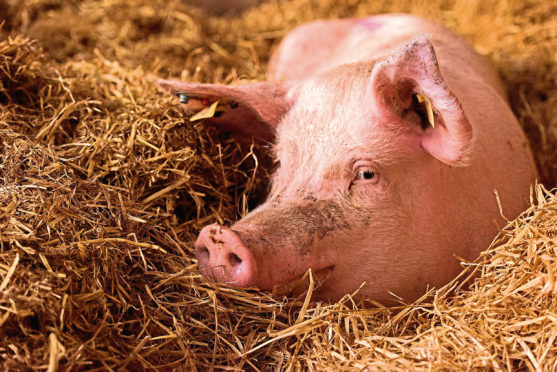 A leading north-east pig farmer has called on retailers to stock more British and Scottish pork in light of the industry's response to the coronavirus pandemic.
Philip Sleigh, who runs a herd of 450 breeding sows across two units near Oldmeldrum, has praised the Scottish pig industry for its response to Covid-19.
Mr Sleigh, who sits on the board of levy body Quality Meat Scotland (QMS), said Scottish pig farmers were fortunate their processing sector had managed to continue operating during the pandemic.
"As we hear news from America of breeding stock being euthanised and closer to home of Irish meat plants closing, it makes me realise once again how fortunate we are here in Scotland to have a pig industry that is still operating," said Mr Sleigh, who finishes all progeny from his pig herd.
He said while price was important, the ability to continue to move, process and slaughter animals was equally, if not more, important during times of crisis.
"Collaboration and impeccable planning have played their part to ensure that while production may have slowed through necessity, it has not ground to a halt in Scotland," said Mr Sleigh.
He said processors had been adapted to the crisis by planning for potential staff absences, due to illness or childcare problems, and by changing systems so staff can work at a safe social distance.
Likewise, Mr Sleigh said farmers had adapted their businesses and on his unit he has taken steps to minimise contact between staff and arranged for grocery deliveries.
"Going forward I hope that, having demonstrated that we can perform calmly and professionally when most needed, that we see a similar loyalty from UK-based retailers and that they recognise the value both of keeping the industry going and of the consumer support, to stock more British and Specially Selected Pork," added Mr Sleigh.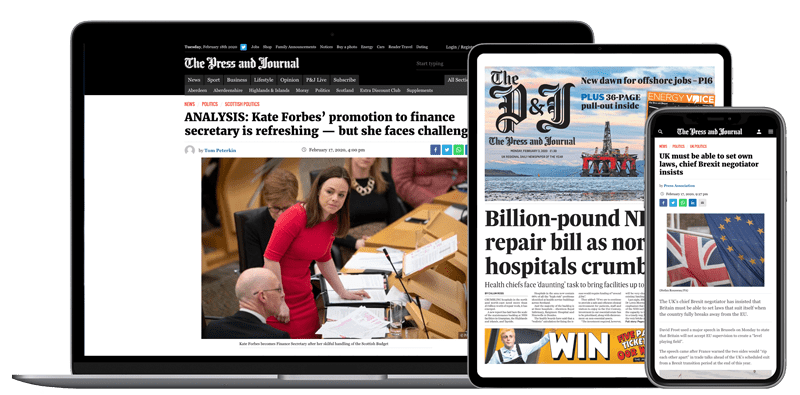 Help support quality local journalism … become a digital subscriber to The Press and Journal
For as little as £5.99 a month you can access all of our content, including Premium articles.
Subscribe