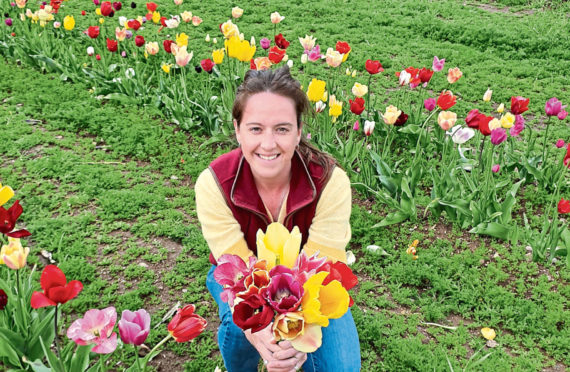 The success of a pick-your-own flower business on the edge of Laurencekirk is proving to be some compensation for the disastrous losses suffered during this year's daffodil season.
Like other members of the Grampian Growers co-operative, the McWilliam family at Haughhead Farm had to watch their fields of perfect daffodils wither and die when Police Scotland interpreted the Covid-19 restrictions to mean picking had to stop.
The Scottish Government later clarified it was safe to go ahead, but by then the pickers had left for other work and the entire crop had to be written off.
Farmer Kym McWilliam said it had been devastating to watch the daffodils rot in the field, and while the small area of pick-your-own tulips, alliums and iris flowers wouldn't "make a fortune", it was encouraging to see the community supporting the venture and enjoying fresh flowers.
"It's important for our commercial business that people discover how much better fresh local flowers are than produce from England which has often been kept in a cold store for up to a month and has a short vase life," she said.
"Unfortunately, Scottish growers are battling against that English market because their flowers are ready ahead of ours and the supermarkets stock up with them and aren't interested when ours come on stream."
She added that the pick-your-own patch was a way for the farm to engage with local people who often admired the daffodil crops but were unable to get close because of large, dangerous machinery.
The field is permanently open for pickers and payment can be made in advance by Paypal or by leaving money in a field honesty box. Tulips cost 50p per stem and alliums 60p.
Hand sanitiser and secateurs are supplied in the field along with instructions on which stems to pick.
Ms McWilliam said: "People can come and pick flowers at any time of the day or night."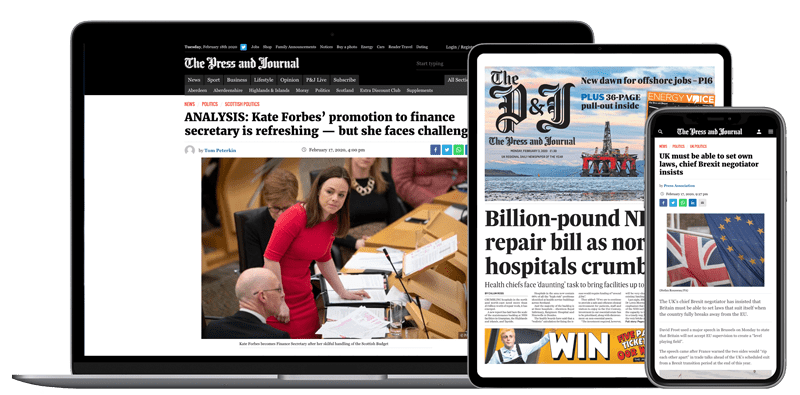 Help support quality local journalism … become a digital subscriber to The Press and Journal
For as little as £5.99 a month you can access all of our content, including Premium articles.
Subscribe