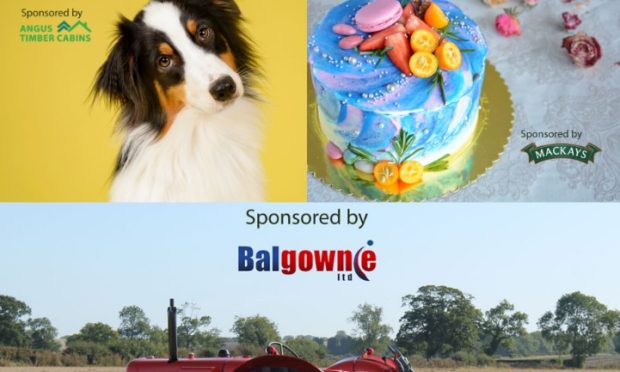 In just four weeks time, Scotland's first virtual agricultural show will get underway.
The Press and Journal and The Courier have partnered with the Royal Highland Show to create a virtual event that will encompass all the essential elements for a great couple of days out.
It is very likely to be the closest the Scottish farming industry is going to get in 2020 to enjoying the competition, fun and companionship of the summer farming events or winning a unique rosette to pin on the show kist.
And it's not just the livestock competitions where you can win at the Scottish Agricultural Show – which takes place on July 3 and 4.
Scroll up! Scroll up! Here's everything you need to know about Scotland's first virtual agricultural show
For those who want to show off their photography skills, entries are now open for the baking competition (sponsored by Mackays), the vintage tractor competition (sponsored by Balgownie Ltd) and the chance for your four-legged friend to shine in our dog photo competition (sponsored by Angus Timber Cabins).
For those bakers out there, the Mackays-sponsored competition is not to be missed. Just create a baked item using a Mackays product of your choice, upload a photo of it and tell us a bit about it. Then judges from Mackays will pick one winner and the public will pick a second winner, with both getting special hampers as prizes.
To be in with a chance of winning Pets at Home vouchers, courtesy of competition sponsor Angus Timber Cabins, all you need to do is upload a photo of your furry pal to the website and tell us why they are a winner. Then on June 26, the entries will be put to a public vote – so make sure to tell everyone you know to choose your pooch!
For the vintage farm machinery competition, which is kindly sponsored by Balgownie Ltd, you just need to upload a photo of your machine looking its best (along with all your contact details) and then the public will decide which one looks best.
You can enter as many items as you like – so show off all you've got!
Enter now and find out full competition details, at http://www.scottishagriculturalshow.co.uk.