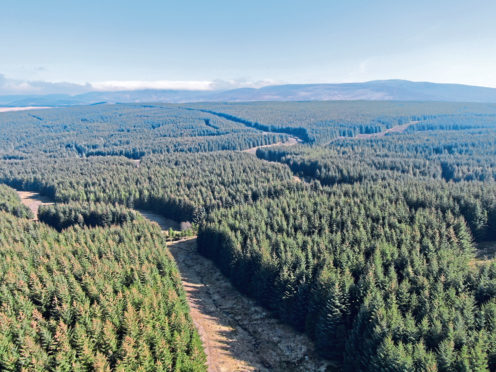 Most property markets are currently on hold but the commercial forestry sector has wasted no time in offering woodlands for sale in what they insist is a buoyant marketplace.
Specialists John Clegg & Co have launched nine Scottish woodlands on the market including Badvoon – an 1,800-acre commercial conifer forest near Ardgay in Sutherland – for offers over £5,750,000 amid what they say is "accelerating interest" in carbon trading and a focus on the benefits of natural capital.
Clegg's senior director, Jon Lambert, said the commercial conifer market was "robust" with demand ranging from institutional and private investors to the end users of timber.
"Many asset classes have seen at least a temporary devaluation during the Covid-19 pandemic but there has so far been no evidence of this in the prime forestry sector," said Mr Lambert. "Commercial conifer woodlands are attracting extremely strong interest with demand outstripping supply; prices are expected to continue to rise in the second half of 2020."
He said there was still interest in planting land opportunities, but they were "few and far between and highly competitive".