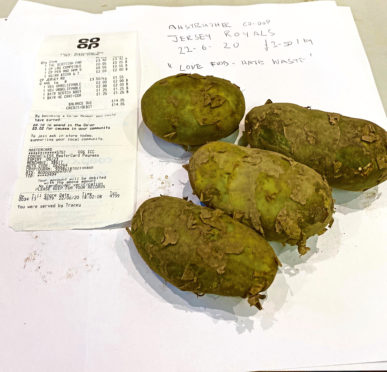 A picture of inedible green Jersey Royal potatoes purchased in a Fife Co-op this week has frustrated growers who worry about customers losing confidence in potatoes when they are let down by poor quality control.
Levy body AHDB's potatoes strategy director, Rob Clayton, said the industry had worked hard in the field to reduce greening through cultivation and planting depths.
"So it's frustrating when you see it at retail," he said.
"I'm surprised we're finding any hanging around on shelves for so long at the moment given how quickly retail is moving. Potato sales are up 30% from the start of lockdown."
The Jersey Royal Company did not respond to a request for comment, but a Co-op spokesman insisted the business had strict quality control measures in place.
The spokesman said: "Clearly on this occasion these have not been met and we are looking into this with our suppliers.
"We are very sorry for any inconvenience caused to the customer."
The Co-op added it had not had any other complaints regarding its Jersey Royals so far this year.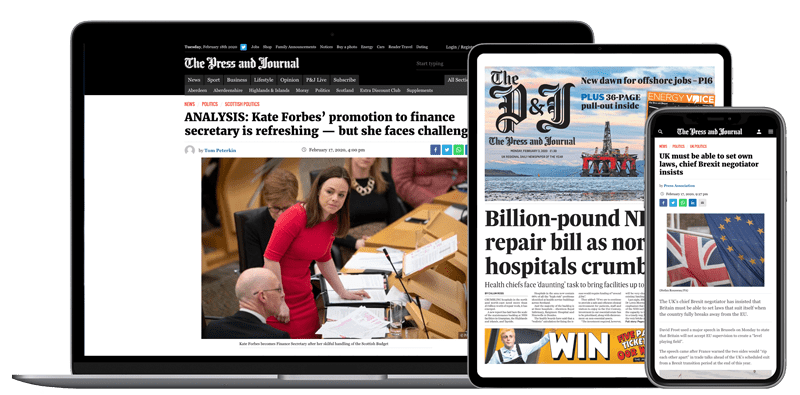 Help support quality local journalism … become a digital subscriber to The Press and Journal
For as little as £5.99 a month you can access all of our content, including Premium articles.
Subscribe